Videohive – CINEPUNCH Master Suite V6.0

2018-03-8

Video editing
/
After Effects

3 346

0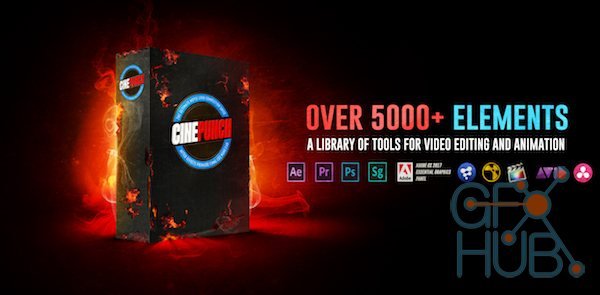 Videohive – CINEPUNCH Master Suite V6.0
An Enormous Library of Motion Design Tools for all your Video Editing needs!
Do You Create Videos, VFX or Animation? Then CINEPUNCH is a No Brainer! You Get it All!
Certified for Adobe CC2013, 2014, 2015, 2016, 2017 & NOW ADOBE 2018! All LUTS, SFX and Motion Mattes will work inside FCPX, AVID, DaVinci, NUKE. New CINECLOUD Dropbox gives users full access to all RED R3D Files. Some elements will work in C5 and CS6, such as SOUNDPUNCH, ANAMORPHIC Creams and CINEDUST 4K H264 files.
CinePunch was created to give digital artists an abundance of tools and controls to enhance the final look of their project. CINEPUNCH has been designed with the user in mind. Simplified control panels and a vast library of presets allow you to focus on the enjoyment of designing the look and feel of your project. Professional tools…Professional results…built with the beginner in mind. Punch up your work with CinePunch… The ultimate completion suite.
UPDATE v6.0 adds A BRAND NEW SUITE- CINEDUST PACK – CINECLOUD – ANAMORPHIC CREAMS R3D
More Info: _http://videohive.net/item/cinepunch-master-suite/20601772
Download links: