Udemy – Midjourney! Create Beautiful Digital AI Art with Midjourney

2023-02-23

Video Tutorials
/
Photoshop/Digital Panting tuts

784

0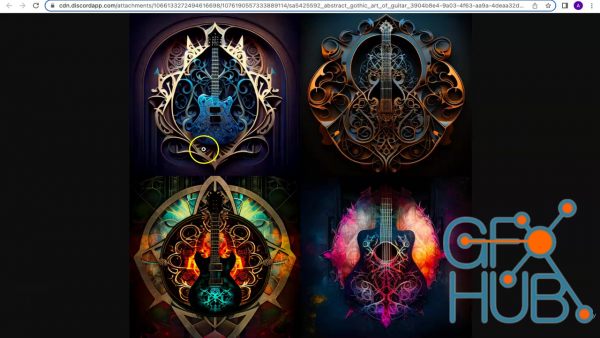 Midjourney: Beginner to Pro Masterclass for Creating Digital AI Art with Midjourney. A Comprehensive Midjourney Guide!
What you'll learn
Develop your personal style and create stunning A.I. art with MidJourney & master MidJourney's text-to-image too for generating professional-grade art
Learn to use Discord effectively to enhance your creations and engaging with the community
Understand fundamentals of prompting including text and image prompts and all parameters offered in version 3 and 4.
Learn to use Discord effectively to enhance your creations and engage with the community
Learn how to customize and fine-tune your images with Midjourney's prompt system for impressive results
Create a collection of art you can use to make money by selling digital copies and print on demand service on etsy and sell MidJourney prompts on PromptBase.
A comprehensive guide book, explaining each topic covered in the course and inspirational prompts to help you overcome creative roadblocks
Leverage ChatGPT to enhance your MidJounrey prompts
Requirements
Computer/laptop, internet connection and Midjourney account is required.
Description
Discover the possibilities of creating stunning and unique art with Midjourney's AI tool! In this course, you will learn the fundamentals of using Midjourney to generate captivating digital artwork. Whether you are a professional artist looking to explore new mediums or a beginner seeking to experiment with AI art, this course is for you.
This comprehensive course covers the basics of using Midjourney, from installation to working with different AI models. You will learn how to use Discord to connect with Midjourney, as well as how to use prompts efficiently and different components within a prompt to generate a wide range of imagery. We'll also delve into topics such as how to sell your artwork online using multiple platforms and mediums. For those interested, an optional segment is available on how to use ChatGPT for creating varied and engaging MidJourney prompts plus a comprehensive Mijourney prompt guide with various prompt ideas for you to use.
With Midjourney's intuitive interface and powerful algorithms, you'll be able to quickly create art that is both beautiful and thought-provoking. Whether you want to generate images for personal use or professional projects, this course will provide you with the tools you need to take your AI art to the next level.
Not only does the course offer guidance on creating top-notch artwork, but it also includes instruction on recognizing market gaps in the etsy art market and effectively selling your creations on different platforms like Etsy and PromptBase. Furthermore, the course delves into methods for exploring the community and utilizing their inspiration to develop exceptional and customized prompts that display your artistic talents and offer a high degree of personalization.
Upon completion of the course, you will have acquired the necessary expertise and skills to create and market your artwork with success and will be provided with a comprehensive guide for writing Midjounrey prompts with a list of examples that you can use to get inspiration from, for your art work.
Take your first step into the exciting world of AI art with this comprehensive Midjourney course. Sign up today and start exploring the endless possibilities of this revolutionary new medium for creating art work!
Who this course is for:
This course is highly beneficial for marketers, creatives, AI art enthusiasts, freelancers, and anyone looking to acquire the skill of creating striking AI art images, regardless of their purpose.
Download links: