Udemy – Photoshop Compositing And Manipulation Photo Editing

2023-02-2

Video Tutorials
/
Photoshop/Digital Panting tuts

285

0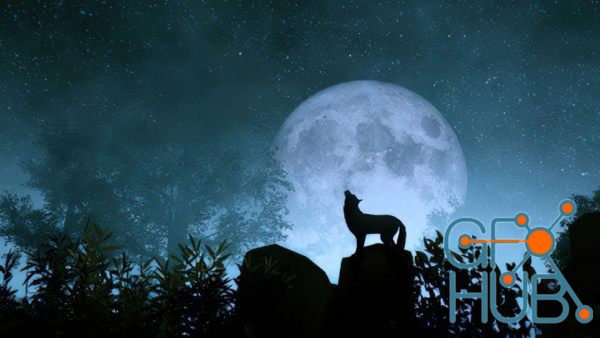 Learn How to Create Accurate Composite Images in Photoshop by Learning the Entire Process of Compositing & Manipulation
What you'll learn
The art of creating composites and manipulation using Photoshop
How to find compatible images for a seamless composite
Different factors that go into creating a seamless composite
How to accurately cut out a subject from the background
How to match the luminance and color saturation levels between the two images which are forming the composite
Learning the science behind getting the correct perspective between the two images
Using the technique of dodge and burn to add artificial lighting effects
Learning how to create real looking shadows
How to add a fake blur to the images to match the depth of field
Creating an artificial ambien color in the highlights and shadows to enhance a sense of realism in the composites
Requirements
Some very basic knowledge of Photoshop can be helpful
Description
Do you want to learn the art of creating composites and image manipulation using Photoshop?
Then you've come to the right place!
In this course you will be learning the entire art of superimposing multiple photos and creating a seamless composite.
What you will realize in this course is that this process is not as simple as cutting out a subject and placing it in another photo without any thought.
This process requires a lot of planning in choosing compatible images.
That's why in this course you will learn, first of all, all the steps that you need to follow to find images that are compatible with each other to form a seamless composite. Some of these things will include compatibility within the following factors:
Horizon (Vanishing Point)
Angle of the shot
Direction and quality of light
Depth of field
Scale
Once you have understood the technique behind selecting compatible images for a composite, we will learn about the technique of making advanced selections in Photoshop where you will learn how to cut out a subject from the background in a very accurate and quick manner.
After we have placed the subject on to another image, the main process of blending the subject onto the background image will start to create a sense of realism. Here we will work on the following factors:
Creating Shadows
Luminance/Brightness
Color Saturation
Ambient Color
Temperature
Dodge and Burn
Depth of field correction
Noise Removal/Addition
Finally when we've got a real looking composite, the last phase will consist of correcting any minor issues and color grading the image.
This course will teach you how to edit composites and perform image manipulation using an efficient and completely non-destructive workflow.
In between, you will be learning about so many advanced tools, functions and shortcuts inside Photoshop that will completely blow your mind away.
Photoshop compositing and manipulation is not just an art, it's also a science. And paying attention to both aspects is very important to get a satisfactory final result.
This is exactly what this course will teach you.
So if you like the sound of all this, don't wait any longer. Sign up right now and we'll get started straight away!
Who this course is for:
This course is for people who want to learn the art and science of creating Composites and perform Image Manipulation using Adobe Photoshop
Download links:


Archive
« March 2023 »
Mon
Tue
Wed
Thu
Fri
Sat
Sun
1
2
3
4
5
6
7
8
9
10
11
12
13
14
15
16
17
18
19
20
21
22
23
24
25
26
27
28
29
30
31