Udemy – Photoshop Graphic Design Made Simple

2023-01-23

Video Tutorials
/
Photoshop/Digital Panting tuts

294

0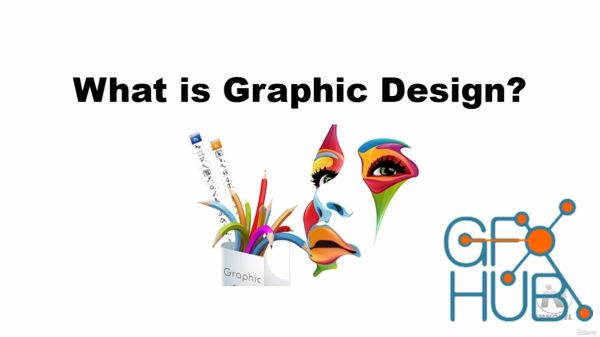 Learn photoshop graphic design in 30 days
What you'll learn
Understand and be able to explain what graphics design is.
Be able to understand and explain simple graphic terms
Be able to use all the basic tools of adobe photoshop and understand the science behind them
Have hands-on experience through real world practical designs
Requirements
You need a pc and the photoshop software installed to get started
No prior skills needed, you will learn everything from scratch as the lessons are taken from the most basic concepts.
Description
If you have always wanted to learn graphic design but don't know how. then this course is for you. Or perhaps you have enrolled in other design programs but keep struggling to understand simple concepts, then this course is absolutely for you.This course teaches the concepts and tools of design in a simple way that doesn't require any prior knowledge to understand. In this course, you will appreciate the world's best graphic design and image-manipulating software(Adobe Photoshop) and how it operates. you will learn all the basic and daily tools frequently used in photoshop and also understand the science behind them.What will you learn?First, you will learn and understand what photoshop is and how it operatesGet to understand the photoshop interface.Create new projects and share your workMaster layers and the layers panelMove, select, and edit layersGet to understand and use all the selection toolsUnderstand how to use the crop and eyedropper toolsWork with the Pen Tool like a proCreate and modify shapesDesign business cardsYou'll get the chance to create your own flyers from scratch and also get access to some premium resources.Who this course is for:This course is perfect for beginner-level Photoshop users.This course is not for students who want to learn about one particular topic in depth, for example, painting with brushes in Photoshop. Instead, this is a comprehensive course that gives you a solid foundation on all the major topics and tools in Photoshop.By the time you are done with this course, you'll be able to call yourself a graphic designerWhat are you waiting for? Come on board and let's dive into photoshop together.
Who this course is for
Beginners who know nothing about Adobe Photoshop and Intermediate designers who wishes to upgrade their skills
Download links:


Archive
« June 2023 »
Mon
Tue
Wed
Thu
Fri
Sat
Sun
1
2
3
4
5
6
7
8
9
10
11
12
13
14
15
16
17
18
19
20
21
22
23
24
25
26
27
28
29
30