Udemy – Adobe Photoshop CC – Beginners Essentials Training Course

2023-01-3

Video Tutorials
/
Photoshop/Digital Panting tuts

205

0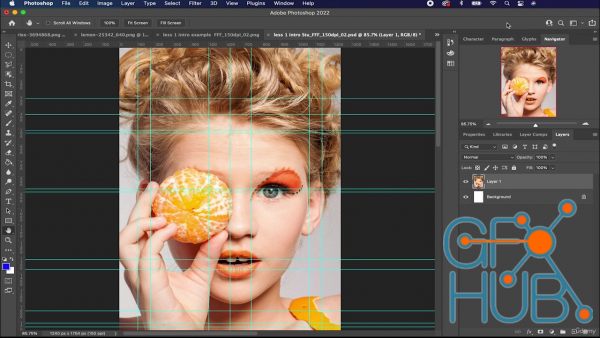 Beginners to Intermediate Photoshop Design and Restoring Pictures
What you'll learn
Be able to navigate the home screen.
Choose the best file formated and resolution for new files
Create Guide in photoshop documents to layout media and text
Create Professional creative Flyers /posters that grab attention
Be able fix damaged images
Be able to remove people and or objects in images
Requirements
Internet Connection and Adobe Photoshop CC
Description
Adobe Photoshop CC – Beginners to Intermediate Essentials Training Course, is a course that get the beginners started step by step . However if you have had some experience with Photoshop you will see some of the new features of photoshop and learn short cuts the will save you time and get you great results.Here is just a sample of what will be covered in the feature packed course :Fashion Poster Project Introduction the Home Screen.How To Create a new file and best settings. Circular & Object Selections. Select, re-arrange layersWe also look at lay out of the document , with the guides we use in Photoshop you can really focus on layering out your poster or flyer.  You see the art of graphic Design is all about use of space . So with out getting overloaded with technical jargon we ease you into creating a layout that flows.  Skater Picture Repair and Remove Skaters Understanding image Resolution and Size Adjust tonal range Levels & Curves Using the Spot heal Tool Content Aware Patch Tool Smart Sharpen We take dive into restoring a scanned picture that is damage. Also se discover how we can reconstruct the image and remove people and objects.   We all see those old family pictures that could do with a retouch. Of course we could re edit pictures for fun or as part of an online business. What ever your desire once you have the skills you can turn them to any creative task. What under pins this course is not only looking at the setting but also some of the challenges you may face. This course will set you on the path to creating your own personalised flyers poster, for the web or for print. You can create your files  for pleasure or for business.Well cant wait to start your learning  journey with you :) Enrol now.
Who this course is for
The course is ideal for beginners and intermediate user of Photoshop
Intermediate users will find more detail on how to carry out task and learn time saving methods .
For those who want design poster flyers in photoshop
For those who want to restore images
Download links:


Archive
« March 2023 »
Mon
Tue
Wed
Thu
Fri
Sat
Sun
1
2
3
4
5
6
7
8
9
10
11
12
13
14
15
16
17
18
19
20
21
22
23
24
25
26
27
28
29
30
31