Making Magic - Davriel, Rogue Shadowmage

2022-01-13

Video Tutorials
/
Photoshop/Digital Panting tuts

406

0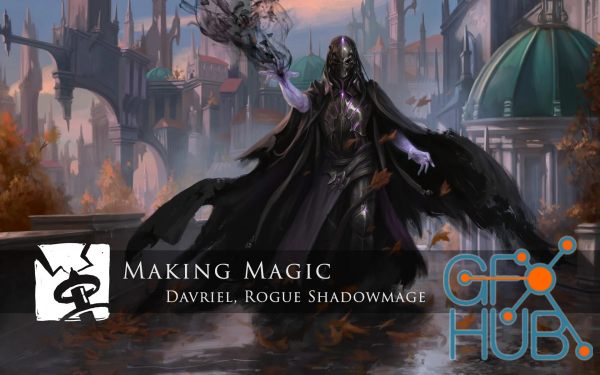 Gumroad - Making Magic - Davriel, Rogue Shadowmage.
In this April 2019 Patreon reward I take you through my process of creating the illustration Davriel, Rogue Shadowmage for Magic: The Gathering. Some of the topics I discuss include
Painting a character from a sketch
Painting foliage
Creating architecture
Adding color to a black and white image
and more!
Length
Part 1: 00:36:01
Part 2: 01:17:20
Part 3: 01:06:42
Format - 2048x1152 MP4
Language - English, full commentary
Extras
JPG of the final illustration
Link to my brushes
Download links: