Skillshare – Learn Adobe Lightroom Classic Essentials : Maximize Photo-Editing Workflow

2023-01-13

Video Tutorials
/
Photography/Retouching tuts

164

0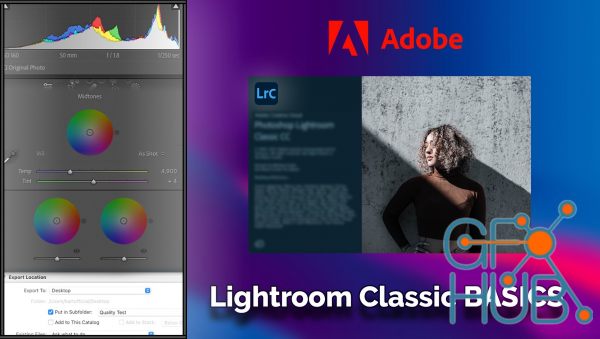 Spend more time shooting and less time editing by learning the ins and outs of Adobe Lightroom Classic. As well as the power in using presets!!!
In this class, I will teach you the basics of Adobe Lightroom Classic. You'll be able to navigate your way to anything you need to use and come to know the functionality of those things. I will walk you through each tool while showing you how I use them with multiple scenarios of my own photos.
And by the end of this class, you'll handle Lightroom Classic like a beast! I made this class to help you take full control of your photo-editing workflow!
WHAT YOU WILL LEARN
Difference Between JPEG & RAW File Types (When & Why To Use Them)
Adobe Lightroom Classic Interface (All Important Features & Their Function)
Exposure Correction (Making Your Images Presentable)
Color Grading (How The Color Editing Features Work)
Special Tools (How To Use The Tools I Consider "Special")
Exporting Settings (The Best Exporting Settings To Use)
This Class Is For You?This class is welcoming to student of all levels, however the class is built for beginners in mind. Experienced Lightroom users can use this as a refresher!
Who Am I?My name is Hart – and i've been living in Colorado for 5 years now. Ever since I got my first camera back in 2019 to capture my travels, I've been hooked on photography! I went on to start a Youtube Channel and have been published nearly a dozen times. I learned all the ins and outs of photography and would love to share my knowledge with you all!
Download links:


Archive
« March 2023 »
Mon
Tue
Wed
Thu
Fri
Sat
Sun
1
2
3
4
5
6
7
8
9
10
11
12
13
14
15
16
17
18
19
20
21
22
23
24
25
26
27
28
29
30
31