Skillshare – The Animation Pitch Bible: Create and Share an Animated World

2023-02-8

Video Tutorials
/
Other tuts

184

0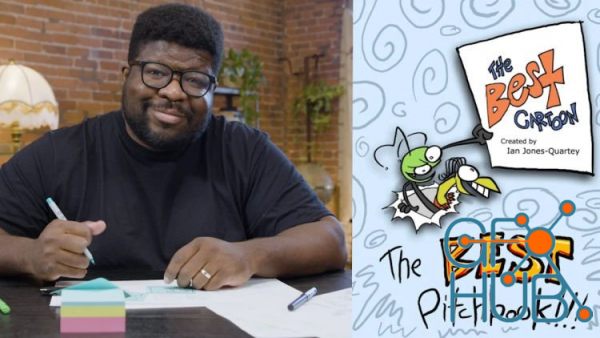 From inspiration to ideation, build and share your animated world with the real world!
Powerhouse creator, cartoonist, and animator Ian Jones-Quartey has made a career out of the ideas crafted in the corners of his sketchbook. As a master of building entire universes, characters, and episode arcs, Ian's ideas have led him to work on hit shows like "Adventure Time," "Steven Universe," and "The Venture Bros." Drawing from these experiences, Ian went on to create the animated series "OK K.O.! Let's Be Heroes," based on his Cartoon Network pilot "Lakewood Plaza Turbo."
Now Ian wants to lead you through your curiosity about animation and help you develop ideas into a simple, but effective pitch bible. From building out a universe to creating your series arc, Ian's class will take you on a journey toward solidifying your animated idea into a shareable format so you can better explain your vision to colleagues or even a network executive.
With Ian by your side, you'll:
Define your characters and their unique motivations
Construct your world and how your characters interact within it
Build an intriguing and evolving storyline and character arc
Craft eye-catching cover art
Plus, you'll get insider access to Ian's own work and how he goes about creating pitch decks as a full-time animator.
This class is crafted for anyone who wants to share their animation ideas with a larger audience. From friends and family to producers, you'll leave this class with a pitch deck that can take your work and your career to the next level. As you develop and evolve your animation pitch, you'll also push yourself as a creator and level up your storyline, characters, and setting. With your completed pitch deck in hand, you'll be ready to unleash your animated world into the real world and await the new creative opportunities that come with it.
You don't need any animation experience to take this class. Whether you're looking for a way to receive constructive criticism from your peers or take your animation skills from a passion to a paid profession, creating a pitch bible is an important first step in getting there. Ian uses Google Docs and Adobe Photoshop to create his pitch bible, but you can create your pitch deck with any design software or simply a sketchbook and pencil.
Download links:


Archive
« March 2023 »
Mon
Tue
Wed
Thu
Fri
Sat
Sun
1
2
3
4
5
6
7
8
9
10
11
12
13
14
15
16
17
18
19
20
21
22
23
24
25
26
27
28
29
30
31