Udemy – 30 day Canva design course

2023-02-1

Video Tutorials
/
Other tuts

238

0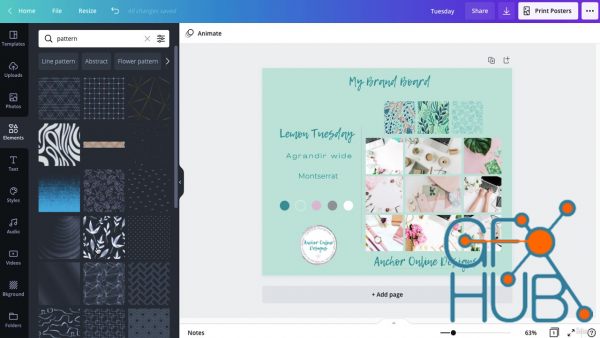 Create 30 different designs in Canva
What you'll learn
This course will help you become a better Canva designer
It will help you to create a good design habit
It will teach you how to design multiple different types of creations
You will become better at starting a design from scratch in Canva
This course will help teach you how to create posters, business cards, CD covers etc...
You will become more confident in your own design skills
Requirements
There are no previous requirements for you to undertake this course, just a free working Canva account and a passion for design
A basic understanding of how to use Canva is presumed
Description
The 30 day Canva design course is here!
This awesome course gets you using Canva in different ways, creating a design every day for 30 days, also helping you to form a design habit and start to create awesome graphics for your business. let's think outside the box.
Each day you can watch a new section and create a brand new design, there are video tutorials on how to create the design along with an example design that I have created, this gives you an idea and inspiration of what you can design yourself.
You will have access to a PDF list of each design prompt so you know what you will be creating.
Open a new blank template in Canva, watch the tutorial video and then have a go at creating a design.
You don't have to create a design a day, it's entirely up to you as and when you create, but if you can create on a daily basis, it will help you to form a great habit in design and creating content for your business
Within this course you will learn to create:
Facebook banners
CD covers
Instagram posts
Animated designs
Photo collages
Insta highlights
Business Cards
Watercolour artwork
Podcast covers
Mindmaps
Using smartmockups
Mood boards
Video posts
Retro posters
And so much more...
I'd love to see what you create.
Download links:


Archive
« March 2023 »
Mon
Tue
Wed
Thu
Fri
Sat
Sun
1
2
3
4
5
6
7
8
9
10
11
12
13
14
15
16
17
18
19
20
21
22
23
24
25
26
27
28
29
30
31