Programming in GameMaker Studio 2

2017-11-3

Video Tutorials
/
Game Development Tutorials

1 269

0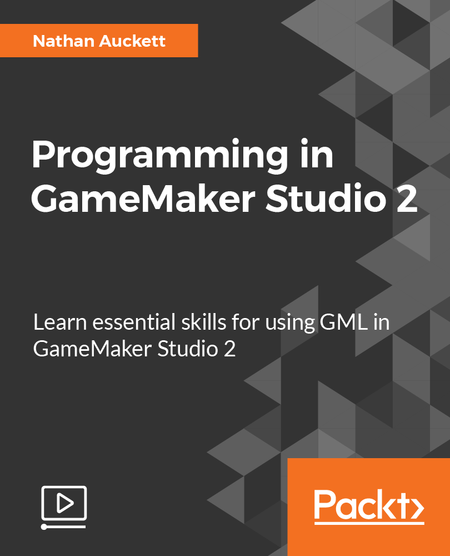 Packt Publishing – Programming in GameMaker Studio 2
Dive into the spectacular world of programming in GameMaker Studio 2 using the Game Maker Language (GML).
About This Video
Get acquainted with the commonly used interfaces and aspects of GameMaker Studio 2
Learn how to use the basic Game Maker Language structures through small examples
Put your new skills to the test and program your first game using Game Maker Language in Game Maker Studio 2!
In Detail
GameMaker Studio 2 is a great game engine that can be used to publish games to a variety of platforms. It is one of the most versatile and novice-friendly game creation tools for professional and beginner game developers alike. It is used for the creation of cross-platform and multi-genre video genre video games using a scripting language known as GameMaker Language (GML). This video course will teach you how to program using GameMaker Studio 2's native language, GML.
This course is split into seven sections, each dealing with multiple aspects of GML. The first section deals with the different types of variables available, then you'll get to know about functions and statements in the second section. The third and fourth sections tell you more about loops and scripts. The other sections deal with creating base assets, player and enemy creation, and finally scoring in the game and exporting your game as a standalone executable so that anyone can play, even if they don't have GameMaker.
You will not only learn how to program using GML, but will also become more familiar with how aspects of the game creation software come together to form the final product, providing an in-depth understanding of the software and its use.
MP4 1920x1080 | 2h 02m | ENG | Project Files | 492 MB
Download links: