Udemy – How To Draw A Tiny World Illustration

2023-02-1

Video Tutorials
/
Drawing/Painting tuts

251

0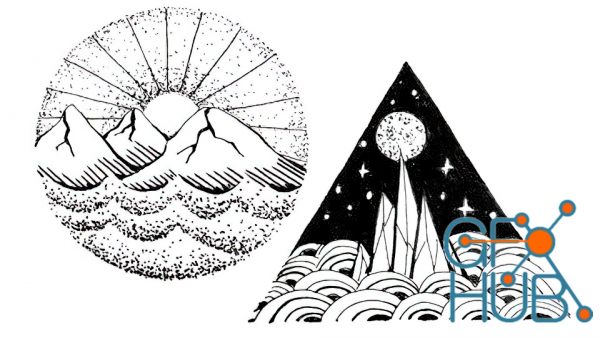 Learn how to use pattern and tone to create a dynamic illustration
What you'll learn
How to draw different illustrative landscape elements
How to use contrast to enhance an illustration
Creative ways of using texture
Fineliner ink pen techniques
Requirements
Suitable for beginners
Description
Are you in a creative rut? Are you looking for some motivation to use your imagination?
In this fun and creative class I'll take you step by step through creating a black and white illustration of a Tiny World. We'll start by inventing options for the elements of sea, land and sky and then look at how to bring everything together in a final composition. You can choose to follow my two project examples or you are free to come up with your own unique designs. Some examples of what you could choose to draw include planets, space scenes, rivers and woodland scenes, seascapes, landscapes and mountain ranges.
You'll learn skills you can adapt to produce creative work that would be suitable for tattoo design, logos or illustrations including:
• how to combine simple shapes in a dynamic composition
• how to use texture and and pattern in a design
• how to create a sense of depth in your illustrations
• how to use contrast to create a bold and interesting final image
This class is suitable for complete beginners or for people who want a fun project to exercise their creativity! If you've never done any drawing before, don't worry, I'll take you through each stage of the design step by step.
Download links: