Udemy – Master Motion Design-In After Effects

2023-02-6

Video Tutorials
/
After Effects/Motion Graphics tuts

621

0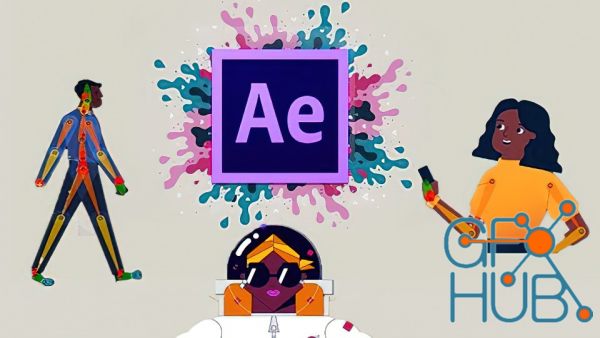 Master Animation in Adobe After Effects-Learn Motion Graphics Design well kept secrets to create top animation
What you'll learn
Why those aspects are so important
Top-notch Motion Design Techniques to Advance your Animation Skills
How to Design, Develop and Improve Animations
How to use Visual Effects for Motion Design & Animations
How to Create Continuous Animation from a Single Graphic
How to Create Continuously Animated Distortion
How To Use Effects to Create Synced Animated Backgrounds
How to create Portable Professional Transitions
Techniques used by professional motion graphic designers.
You'll learn how to make animated pie charts, line charts & bar graphs.
From basics of After Effects
To using After Effects as professional motion designer
You will learn how to make 4 real client projects
You will learn how to create callout professional Titles
You will learn Advanced Motion tracking
Morphing Animation
Shape Modifiers Animation
creating a specific animated project
how to get the best results from any project
What to focus on to truly elevate your work
How to apply those skills to any animation you make.
Requirements
You will need a copy of Adobe After Effects, Illustrator & Photoshop CC 2017 or above. 90% of the course will be done in After Effects but a few things are better done in Illustrator & Photoshop. A free trial can be downloaded from Adobe.
Adobe After Effects CC installed. Preferably After Effects CC
No previous motion graphic skills are needed.
No previous After Effects, Illustrator or Photoshop skills are needed.
Download links:


Archive
« June 2023 »
Mon
Tue
Wed
Thu
Fri
Sat
Sun
1
2
3
4
5
6
7
8
9
10
11
12
13
14
15
16
17
18
19
20
21
22
23
24
25
26
27
28
29
30