Animate a Fake 3D House in After Effects

2022-01-4

Video Tutorials
/
After Effects/Motion Graphics tuts

199

0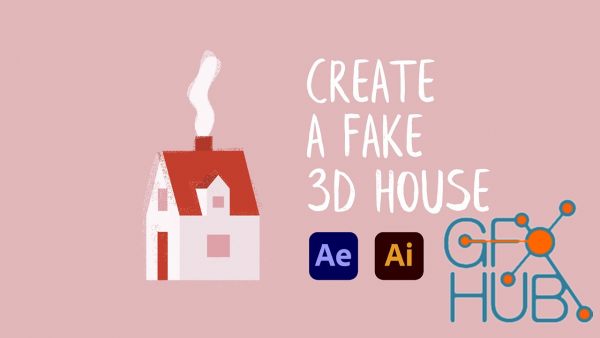 Skillshare - Animate a Fake 3D House in After Effects
In this class you'll learn how to design and animate a fake 3D house in 2D in After Effects. I'll cover how I do research for ideas, design my house in Adobe Illustrator and animate it in Adobe After Effects. By the end of this project, you will have a beautiful animated house that you can share online or show to your friends and family.
The Project Involves the Following Steps:
Researching for ideas.
Designing your house in Adobe Illustrator.
Preparing your Adobe Illustrator file for animation in Adobe After Effects.
Animating in Adobe After Effects.
Sound and Music.
Rendering.
Share Your Work!
You will get the most out of this class if you share your process and final piece here on the class project gallery! Here are four possible things you can share:
Your Work in Progress: House Design.
Your Work in Progress: House Animation.
Your Finished Design.
Your Finished Animation.
This project is great for anyone who wants to learn how to create a fake 3D house animation in 2D. It is meant for beginners, but it would be good, if you already have some knowledge of animation in general and Adobe illustrator and Adobe After Effects.
This class also will help you learn how to do research for your design ideas.
Enjoy the process and be sure to upload your projects so everyone can enjoy them! Hashtag any Instagram shares with #AnimateFake3DHouse and tag me @stellasalumaa
Required Software:
Adobe Illustrator
Adobe After Effects
Download links: