After Effects CC: Create Colorful Video Transitions in After Effects CC

2021-11-25

Video Tutorials
/
After Effects/Motion Graphics tuts

270

0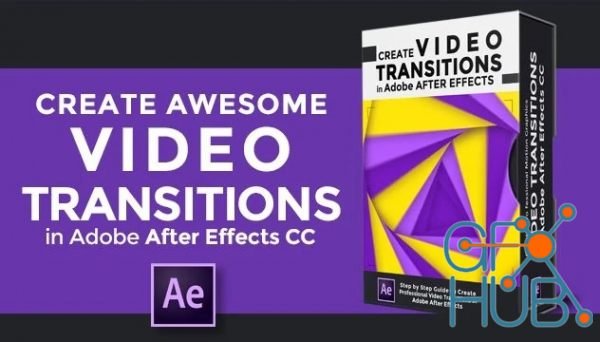 Download video course by Skillshare – After Effects CC: Create Colorful Video Transitions in After Effects CC.
In this class, you'll learn how to create Colorful Video Transitions in After Effects CC and then you will learn how to export and use them in your Video Editing programs such as Premiere Pro CC, Final Cut, ...
You don't need any previous knowledge of Adobe After Effects, You will learn all the essential techniques you need to create your first Colorful & Shape Transition. In this class, you will learn Motion Graphics in After Effects so you can create stunning and professional video transitions quickly.
Why you should use Video Transitions?
While working on putting together great video work, you will come across breaks in scenes where they need to come back together. In most cases, a video transition effect is used to merge the scenes together instead of having one stops completely and the next one begins. A great video transition can improve and enhance the production value of your video.
What will you learn in this class?
How to create Professional Video Transitions step-by-step

How to export (render) your Video Transitions to use in other Video Editing Software (Example: Premiere Pro CC)

How to add Visual Effects in After Effects to enhance your Video Transitions

Effective Motion Graphics techniques to create colorful transitions quickly

Create several awesome video transitions

Improve your videos with better transitions
MP4 1280x720 | Total time: 1h 43m | ENG | Subtitles Included | 377 MB
Download links: