Pencil Kings – Sketching on Location

2017-04-19

Video Tutorials

1 049

5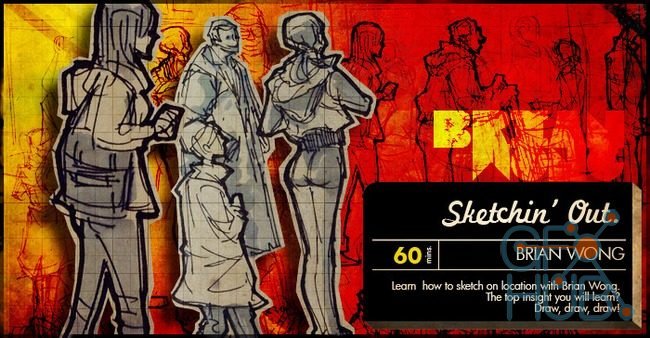 Sketching on Location – download video сourse by Pencil Kings
Create Sketches that are Full of Life and Movement
In this series Brian Wong will take you in-depth into the world of sketching on location and drawing people live. In addition to learning the art of live drawing you'll also learn how you can stylize your own sketches and quickly and easily turn them into their own finished works of art.
Throughout these lessons you will be using pens. There are a few hidden benefits to using pens aside from their clean marks on the page. Using pens will also help you develop more confidence in your strokes as your skill improves because you will be making fewer and fewer mistakes knowing that you can't erase. Using pens and markers will also greatly speed up your drawing. Brian uses these techniques himself to produce amazing on-location artwork.
Main Takeaways from this Course:
How to Draw Quickly
Gain Confidence in your Line Work
Lighting and Shading with Markers
How to Polish your Sketches
Creating a Stunning Sketchbook.
Download links: