Udemy – 2D 3D Logo Animations with Adobe After Effects

2020-12-23

Video Tutorials

415

0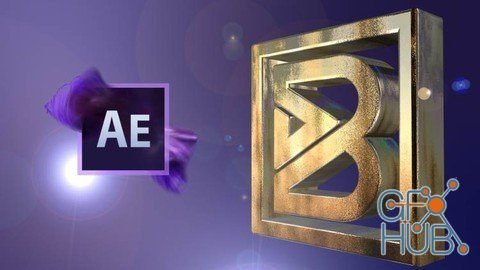 Udemy – 2D 3D Logo Animations with Adobe After Effects
What you'll learn
2d logo animation
3d logo animation
element 3d
Minimal Logo Animation
Requirements
People with A little bit understanding of After Effect basics
A working copy of Adobe After Effects (CS5, CS5.5, CS6, CC or CC2015 - you can get a 30-day Trial)
A working copy of Element 3d for 3d Logo Animation
Wanting to improve yourself as a creative person or future designer
Description
Animated logos are on the upswing, and it's no surprise. Our eyes gravitate towards things that go: ocean waves, blazing fires, and computer screens.
I came up with a new series of Logo Animation tutorial.
This is exactly what we are going to learn!
You'll learn how to:
• Create Professional 2d and 3d Logo animation in After Effects
• Create and control text layers, solid layers, shape layers, masks and more
• Animate keyframes to produce modern looking dynamic motion graphic
• Masking techniques to hide and reveal layers
• How to create 2d logo animation
• How to create 3d logo animation with Element 3d plugin
You have seen this type of animation on Television and Social Media Networks
All you need is after effects and element 3d on your computer.
We have tried to go into detail as much as possible.
You will learn about element 3d, how to make your 2d logo into a 3d logo, then we will add custom texture and animate the logo with camera.
This class also has important scene styling techniques and tips
How do you leverage the power of animated logos?
There's more than 1 method of leveraging the ability of animated logos. Below are some areas where you could promote your new remarkable logo to stick out from the competitive business world.
Social media: Use GIF animated logo and compose it with a message or insert it into a movie to print on social websites for getting more engagement.
Business site: You may use the animated logo on your institution's site for keeping your visitors' attention and leave a favorable impression on them.
Presentations: You can incorporate animated logos to demonstrate originality to the people.
Promotions: Finally, you may use animated logos on your promotional post, sales page, and revenue videos for shooting attention and making the audiences excited to obey the message.
I also have Title Fx Animation Classes, I have tried to cover different types of Text Animations.
Who this course is for:
Motion Grapher
Students
Photographers
Video Editor
Download links: