Udemy – Drawing Big Cats

2020-12-20

Video Tutorials

421

0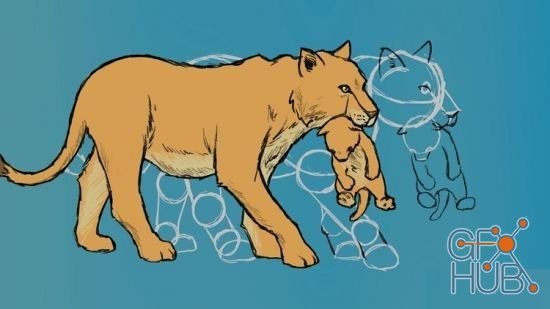 Udemy – Drawing Big Cats
Capture the power, the grace, and the beauty of the biggest cats. Create stunning art using pencils or digital media. Together, we will master the mighty lion, the ferocious tiger, the daring puma, the stealthy jaguar, the resilient lynx, and the blazing cheetah.
Each of these 10 lessons begins with a video and is followed up with downloadable resources and an assignment.
The lessons are extracted from my book, Drawing Felines: Big & Small
The book is not required for this class. The same lessons presented in the book are presented here in this class through video instruction and downloadable resources.
Lesson 1: Drawing the head of big cats from the frontal view.
Lesson 2: We draw the heads from the side (called the profile view)
Lesson 3: The structure of the cat's body and the fundamentals of drawing it.
Lesson 4: Rotation of the head in multiple angles and drawing in 3 dimensions.
Lesson 5: The Cougar (aka Puma, aka Mountain Lion) in dynamic poses.
Lesson 6: Jaguars in dynamic poses.
Lesson 7: Lions in dynamic poses.
Lesson 8: Tigers in dynamic poses.
Lesson 9: Lynxes in dynamic poses.
Lesson 10: Cheetahs in dynamic poses.
Download links: