Udemy – Premiere Pro: Advanced Workflows for Serious Video Editors

2020-12-11

Video Tutorials

340

0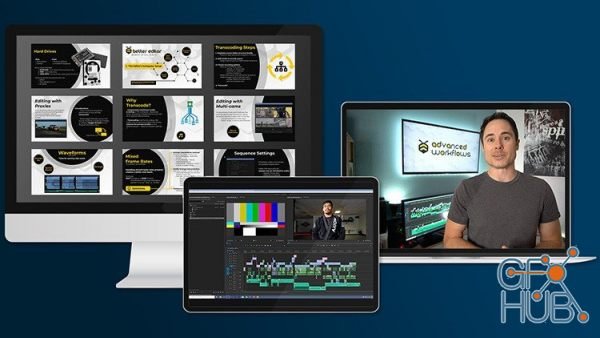 Udemy – Premiere Pro: Advanced Workflows for Serious Video Editors
Learn the skills that film school doesn't teach!
What you'll learn:
Industry-proven video editing workflows used by agencies and studios
Video editing computer setup
Ingesting and media management
Syncing and multicams
Editing with scripts and transcripts
Proxy Workflows
Offline/Online Workflow: Prepping For Finish
Archiving Principles
Requirements
Basic Understanding of Premiere Pro
Description
You have the creative, now learn the technical side of editing!
Advanced Workflows is a 12-part course that uses in-depth lessons and tutorials to instill the skills that aspiring editors need to conquer the technical challenges the world of video editing throws at them. Includes:
Computer Setups
Ingest & Transcode Workflows
Organization & Syncing Strategies
Mixed Frame Rate Usage
Editing with Scripts and Transcripts
Overcutting Techniques
Finish Prep & Online Processes
Archiving Concepts
Jump start your career with the skills agencies and studios demand from their video editors!
Who this course is for
Aspiring video editors
Beginner video editors looking to learn professional workflows
Young video editors who want a career in video editing
Serious video editors looking to take a meaningful step towards developing their career
Download links: