Skillshare – Cinema 4D – Ultimate Abstract Art

2020-11-9

Video Tutorials

800

0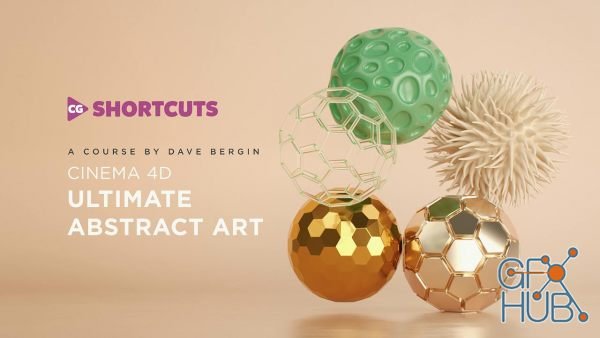 Skillshare – Cinema 4D – Ultimate Abstract Art
I'm a freelance 3D and Motion Graphics Artist based in London where I've been working and teaching in the industry for over 10 years.
In this course I'll show you how to create amazing Abstract Art in Cinema 4D!
I'll be guiding you through the creation of 10 of my own artworks each covering a different technique and toolset within Cinema 4D.
Abstract CG Art is hugely popular at the moment so it's going to look great on your portfolio or showreel!
By the end of this course you'll level up your Cinema 4D skills and be able to create your very own 3D Abstract Art.
All you need is Maxon Cinema 4D. (Many of the techniques are achievable in older versions but Version 20 and above is recommended). Don't worry if you don't have it because you can download a free demo to start learning straight away! We'll also be discussing 2 Cinema 4D Plugins you can download for free (Dual Graph and Easy Chesterfield)!
We'll cover everything step by step so you can easily follow along, including..
Art with Deformers
Art with Mograph
Art with Dynamics
Art with Cloth
Art with Free Plugins
Download links: