Udemy – Catia V5 : Fundamental 3D Modeling Course for Engineers (Updated)

2020-11-3

Video Tutorials

392

0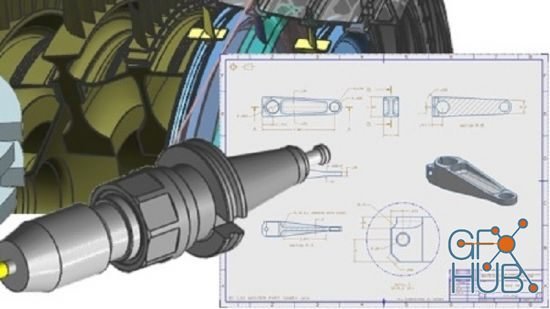 Udemy – Catia V5 : Fundamental 3D Modeling Course for Engineers (Updated)
Learn Catia V5 from Basics to Advance level including part modeling, sketching.
What you'll learn
create 2D sketch like lines, rectangle, circle spline etc.
geometric and dimensional constraints in Sketches
creating 3D geometry using command like Pad, shaft, sweep, pocket etc.
Modify and edit the 3D geomteries
complex surface design
assembling the components
create drawing of the parts
Requirements
catia v5 or any older version
Description
CATIA is one of the most widely used CAD software in the world.
the main content of this course in divided into following modules
basics sketches
sketch edit tools
3D modeling
3d advance tools
surface modeling
advance surface design
assembly of parts
drafting
drawing
the main outline of this course are as following
unlimited & lifetime access to more than 100 lectures (increasing with time)
all updates & new features are available for free with the course.
the course starts with basic understanding of different commands, & slowly move on to more complex sections.
Unconditional Udemy 30 days money back guarantee
why take this course
the course is designed in such a way a that even a beginner without any prior experience can take this course.
the course is an industry oriented course, which means you will learn wherever is required in industries.
more than 10 hours of course material which is updating over time
you will get all the project files used in this course. more than 10 practice models are available for a better practice and understanding of all the commands.
Who this course is for:
Design engineers
mechanical engineers
Professional experienced engineers
design students
CAD engineers
anyone who wants to learn CATIA
Download links: