Udemy – aster course to take before learning any CAD software

2020-10-31

Video Tutorials

125

0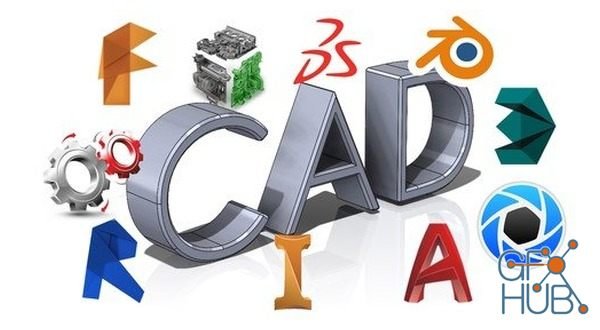 Udemy – aster course to take before learning any CAD software
What you'll learn
Selection of the CAD software
Requirement of learning CAD software in the current market
Which are the softwares specific to your needs
Application of CAD software in the market
Over view of Practical usage of software
Requirements
Basic Computer skills only
Description
Hello guys, We are P&M House of Solutionses and I have personally worked on numerous CAD software. During This long Exposure to different kind of CAD Software, I found that there are so many enthusiast like you who wants to learn CAD but doesn't know the exact software to start with and do they even need to learn it ?
In many cases i have personally seen that a person enrolls for CAD training to soon find out that the task that he wanted to do initially, cannot be done by the software he had put so much effort in learning it. To avoid this kind of scenarios and to gain a preview knowledge of software before buying any software or software learning course is essential.
So this course is designed to do that specifically.
Sometimes CAD software can ease up your work so much that you can not even imagine the growth that is possible with it.
By the end of this course you will learn
-To enlist your requirements
-To select the application of your interest
-To select the software that you need to learn
Also this is starting point for any CAD enthusiast to start learning as you can SAVE THOUSANDS OF DOLLARS and HOURS OF TRAINING
So what are you waiting for, Go and grab the opportunity and brighten your future.
With all the wishes for your brighter life ahead, see you in the lecture.
Who this course is for:
Beginner Design Enthusiast
Mechanical Engineers looking for better opportunity
CAD software learners
Solidworks, Inventor, AutoCAD, NX, SolidEdge, PLM, CAM, CATIA
Download links: