Udemy – Ultimate Game Development and Design with Unity 2020

2020-10-13

Video Tutorials

457

0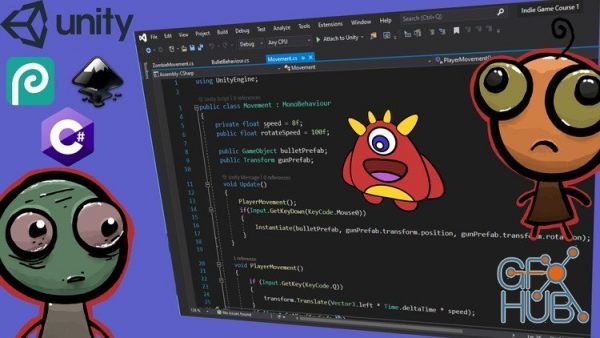 Udemy – Ultimate Game Development and Design with Unity 2020
Become an Indie Developer! Programming, art and animation all in one
What you'll learn:
Game development with Unity 2020 for PC, iOS, Android etc.
C# programming guide from beginner to advanced
Inkscape to create 2D vectorized game characters and items
Photopea art for animation in your games
Art and animation essentials and asset creation
Indie development workflow to create games fully from scratch
Requirements
PC to run Unity 2020, three button mouse helps to navigate most art programs
Basic computer knowledge
Description
Become an Indie developer. In this Ultimate course we cover it all! Unity as our Game Development Platform, Visual Studio for c# programming to bring the mechanics into our games, Photopea for handdrawn assets and Inkscape for professional looking 2D vector art! You'll learn to do it all yourself, from scratch! Start making games, today.
Who this course is for
Game enthusiasts interested in a new career
Beginner level Unity programmers
Novice developers moving towards Unity for game creation
Curious about game development with little to no knowledge on the subject
Download links: