Udemy – Total Architectural visualization/booth designs with Blender

2020-10-8

Video Tutorials

521

0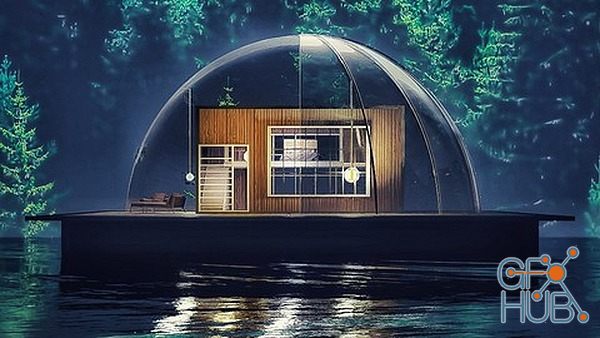 Udemy – Total Architectural visualization/booth designs with Blender
Use blender 2.8 or a later version to create amazing visualizations for booths and exhibition designs
What you'll learn
3d modelling and visualizations of booths and exhibitions
Learn to Create Photo Realistic 3d Renders with blender
Learn How To Create 3d Products Required for Booth and Exhibition Designs
Requirements
You do not need any prior knowledge of any 3d software, you need a computer, a mouse with a middle mouse button recommended.
Download blender 2.8 or a later version
Description
The software used for the 3d modeling in this course is blender 2.8( or any later version 2.81, 2.82 or 2.83). This course is been regularly been updated based on recommendations and ideas from students on what to create.
In this course, you will learn how to make
3d models
Materials and texturing
Scene lighting
3d Rendering
Improve your Creativity within the 3d space
Who this course is for:
Beginners in 3d modelling looking to enhance their 3d skills
Architects
3d Artist
graphic designer
Exhibition designers
Event Planner
Art Enthusiasts
photo realism
Download links: