Udemy – Blender For 3D Printing – Intro To Pro Techniques (103)

2023-02-1

Video Tutorials
/
3D Tutorials

304

0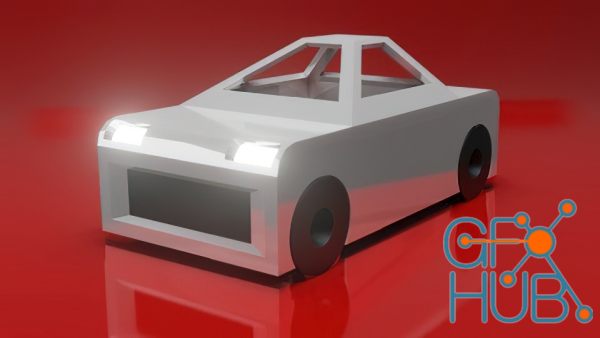 Become a Flexible 3D Print Designer
What you'll learn
How to build "Flexible" Design Projects
How to Design for No Rafts & No Supports
Bool Tool - Blender Add On
Basics to Adaptive & Flexible Design
Blender Introduction & 3D Printing Workflow
Blender Overview
Basics to Practical Designing
Basics to Box Modeling
Design Fundamentals for 3D Printing
3D Printing Tool Box - Blender Add On
Basics of 3D Modeling for 3D Printer
Beginner Prototyping for 3D Printed Products
Requirements
FREE Download of Blender - 3D software
Ruler or Calipers
PC, Mac, or Linux Computer
Description
This course is about teaching you more complex techniques to begin opening up your creative side. We'll be teaching subsurface modeling & extrusion tools. You'll also be learning about tolerances in your design workflow by building a toy car. We'll even go over splicing objects so you can cut up larger designs for small 3D printers.
By introducing you to longer workflows and how to use more of Blender's awesome modifiers you'll be expanding your brain to design with precision in no time!
In these courses, you will learn more complex design techniques while making assembled cars, box animals, & slice large designs into multiple parts.
MP4 | Video: h264, 1280x720 | Audio: AAC, 44.1 KHz
Language: English | Size: 1.93 GB | Duration: 2h 15m
https://www.udemy.com/course/blender-28-for-3d-printing-intro-to-pro-techniques/
Download links:


Archive
« March 2023 »
Mon
Tue
Wed
Thu
Fri
Sat
Sun
1
2
3
4
5
6
7
8
9
10
11
12
13
14
15
16
17
18
19
20
21
22
23
24
25
26
27
28
29
30
31