Udemy – 3Ds Max: Model High-Poly Assets For Your Arch Viz Scenes

2023-01-30

Video Tutorials
/
3D Tutorials

460

0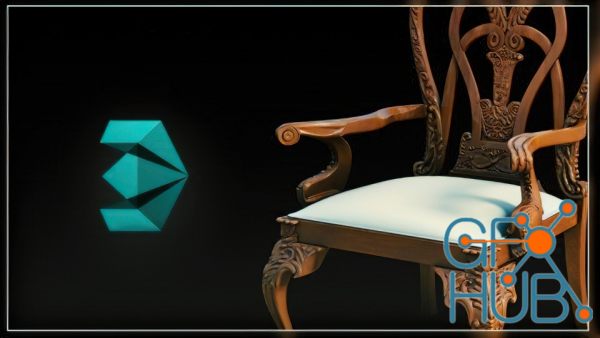 Use 3ds Max poly modelling, Mudbox Sculpting, Custom Photoshop Textures and Vray Materials to create high poly 3d assets
What you'll learn
Model a high resolution 3d furniture piece from scratch
Master 3ds Max Poly Modelling tools
Model high-poly furniture for arch viz, and sell it online if they so desire
Unwrap UVWs using standard max tools
Paint custom textures in Photoshop for use with V-Ray renderer
Use the 3ds Max poly modelling tools
Create high-poly, high-quality 3d models for selling
Set up a studio scene using V-Ray lights and cameras
Create V-Ray textures
Render in V-Ray
Use V-Ray + Photoshop to generate nice thumbnails of your models for increasing traffic / sales
Sell 3d models online and potentially make a passive income off of their 3d models.
Requirements
Know your way around 3ds Max UI and Photoshop UI. Be comfortable following my lead within those programs at a fairly rapid pace. If you don't have 3ds Max, V-Ray, or Photoshop, I will show you where to get trial versions in the course.
You don't need to know V-Ray for this course because the parts of V-Ray that I use are basic, and should be familiar to anyone who knows a little bit of 3d.
Download links:


Archive
« March 2023 »
Mon
Tue
Wed
Thu
Fri
Sat
Sun
1
2
3
4
5
6
7
8
9
10
11
12
13
14
15
16
17
18
19
20
21
22
23
24
25
26
27
28
29
30
31