Skillshare – Blender 3D: Learn To Create A Tiny House

2023-01-12

Video Tutorials
/
3D Tutorials

355

0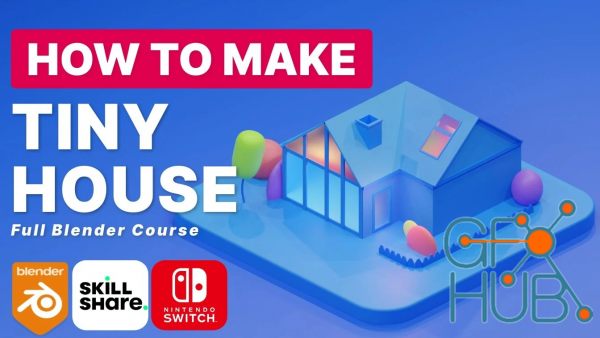 Hey! My name is Kitai. I'm a designer and creator who has been designing for over 5 years now. I've had the privilege of working with clients from a range of companies. I'm now fully focused on 3d designing so I hope you can learn something from me to also have a great career in 3d design and creativity.
---------------
This class is aimed at all levels students who are interested in Blender 3D house design. This class is a great place to start. It is perfect for those who prefer to learn by doing.
You will learn my process of designing a a tiny 3d house in the Blender software. What steps I take to get it done and some of my own design tips and tricks to making something look great.
All you need is Blender, the free 3d software to get started. You will also need to download Blender ISO camera add-on, It's completely free to get started.
This class is perfect for developing useful modelling skills in Blender. These skills are important for any artist to master when pursuing a 3D career. This course covers basic and intermediary skills set used in 3d animation, motion design, and video game design.
We will go in depth on modelling a our tiny house, these techniques are resourceful for modelling workflow in Blender. You'll learn the tools for modelling basic exterior design, Feel free to follow along with the class example or make your own!
Download links:


Archive
« June 2023 »
Mon
Tue
Wed
Thu
Fri
Sat
Sun
1
2
3
4
5
6
7
8
9
10
11
12
13
14
15
16
17
18
19
20
21
22
23
24
25
26
27
28
29
30