Udemy – ZBrush Beginner's Course: Sculpting Crile the Crocodile

2022-12-24

Video Tutorials
/
3D Tutorials

919

0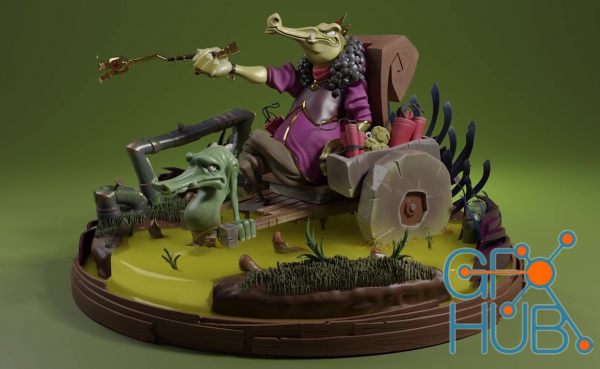 Learn the basics of ZBrush while translating 2D concepts into 3D!
What you'll learn
Getting Started in ZBrush
Learn how navigate and customise the ZBrush UI to bend to your will!
Learn how take a 2D concept and translate it into 3D
Learn how to colour and texture in ZBrush
Make use of simple tehniques to achieve complex results
Learn how to use the blender interface
Learn how to present and render your work with blender
Learn simple composition techniques to deliberately draw attention
Requirements
This a complete beginners course; you will only need access to the software being used; ZBrush, Blender, Photoshop.
Making use of my free beginners Course On Youtube is recommended before starting this course
Description
Hey Everyone and welcome to my COMPLETE ZBrush Beginners Guide!
In this tutorial, aimed at complete beginners, I will take you through all the necessary skills needed to take a 2d concept from base to block-in and finally to render! The process will be covered in 4 Parts and each Part will contain a unique goal and a set of homework videos to make sure we are on the same page. This course is also accompanied by a free YouTube complete beginners guide to ZBrush which is aimed at the student who is stepping into the 3d world for the first time!
I look forward to our journey together!
Download links:


Archive
« June 2023 »
Mon
Tue
Wed
Thu
Fri
Sat
Sun
1
2
3
4
5
6
7
8
9
10
11
12
13
14
15
16
17
18
19
20
21
22
23
24
25
26
27
28
29
30