Skillshare – Live Encore: Build Your First Retro Looping GIF

2022-12-9

Video Tutorials
/
3D Tutorials

343

0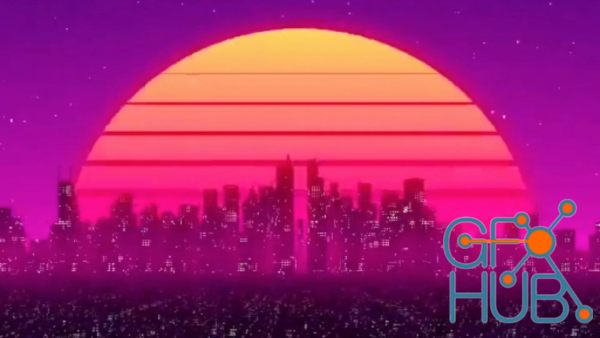 Skillshare – Live Encore: Build Your First Retro Looping GIF
MP4 | ENG | 13 Lessons (1h 23m)
Working in motion graphics can open up a world of possibilities for creating new worlds—but it can also have a steep learning curve for folks who are new to the medium. In this class—recorded using Zoom and featuring participation from the Skillshare community—visual artist Don Mupasi (a.k.a. Visualdon) breaks down how to create one of his well-known retro looping GIFs, showing you just how simple creating something impressive can be.
Throughout the class, you'll build the looping GIF from start to finish, including:
Building elements and putting them together into a scene using Cinema 4D
Bringing it all together into a looping animation in Adobe After Effects
Adding final details using Adobe Premiere
Along the way, Don will answer common student questions and help you through the trickier bits of working with motion graphics. 
Perfect for beginners looking to get their feet wet with motion graphics, or more intermediate students who are looking for a new practice project, you'll leave with a better understanding of how to use the core motion graphics software, along with an impressive GIF to share far and wide. To participate, you'll need a computer with Cinema 4D, Adobe After Effects, and Adobe Premiere.
Download links:


Archive
« March 2023 »
Mon
Tue
Wed
Thu
Fri
Sat
Sun
1
2
3
4
5
6
7
8
9
10
11
12
13
14
15
16
17
18
19
20
21
22
23
24
25
26
27
28
29
30
31