Udemy – The Complete Enscape For Sketchup Course

2022-11-29

Video Tutorials
/
3D Tutorials

480

0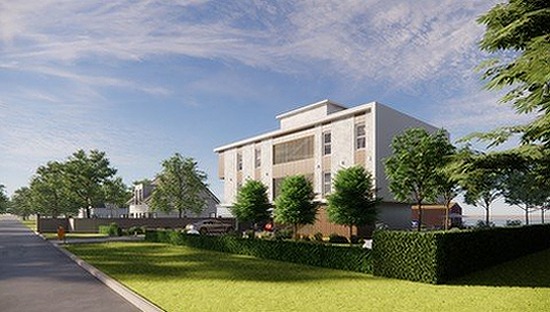 Stay above the competition with Sketchup, Enscape & more awesome plugins. Step by Step Approach!
What you'll learn
Learn to model a complete Residence from Scratch FAST
Learn to use plugins such as Flextools, profile builder 3 and more to model dynamically and fast
Learn the four-step workflow to creating high quality visuals with Enscape for Sketchup
Learn how to use Enscape in the conceptual stage of your projects and to generate renders quickly
Learn to generate videos, virtual reality shots, panoramic shots, and standalone exe files to move around your scene with Enscape (Coming Soon)
Requirements
A basic understanding of Sketcup
No prior experience in enscape is needed. You will learn everything you need to know.
A computer with either Windows or Mac to install all the software & sketchup plugins to model & render your favorite Exterior Design space.
Nothing else! It's just you, your computer and your hunger to get started today.
Description
This course is designed to jumpstart your Sketchup & Enscape Journey, wherein we take you Step by Step with a Real-Life Project and get you up & running to render your favorite Design spaces efficiently, quickly, and in the right way.Why this Course?Comprehensive coverage - of the essential tools to design and render interiors, exteriors, landscape, and more - Learn not only how every tool works but also how to apply it in the right way in your Sketchup and Enscape workflow.Downloadable Exercise Resources - Exercise files like Sketchup Models for every lecture & section so you can follow along step by step.Learn from an Expert - I've been using Sketchup and Enscape for over 10 years and I will be sharing all my skills and secrets which have helped me model faster, efficiently, and most importantly, amaze my clients.Monthly Updates - This course will be updated on a monthly basis with new high-quality tutorials and resources and you will get an in-depth understanding of how to render your designs at the highest quality.Taught by an Architect - We learn about modelling & rendering in Sketchup and Enscape, and you will also learn helpful exterior design tips, standards, and secrets along the way from the instructor who has over 10+ years of experience in the Industry.Access to Exclusive Sketchup & Enscape Library - All our students will get exclusive access to our Sketchup Library for every Interior Design space. These models can be imported directly into your scene and rendered since it comes preloaded with Enscape materials.
Download links:


Archive
« March 2023 »
Mon
Tue
Wed
Thu
Fri
Sat
Sun
1
2
3
4
5
6
7
8
9
10
11
12
13
14
15
16
17
18
19
20
21
22
23
24
25
26
27
28
29
30
31