Skillshare – Create a realistic car chase animation in Blender

2022-11-13

Video Tutorials
/
3D Tutorials

398

0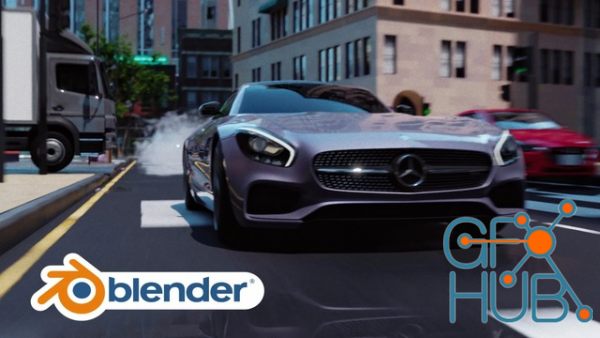 Skillshare – Create a realistic car chase animation in Blender
MP4 | ENG | 31 Lessons (1h 12m)
Do you love movies, film-making, visual effects, cars and dynamic action scenes? If the answer is yes, then you found the right course. Join me and I will teach you how you can create a realistic car chase animation using Blender.
During this class, I will walk you through the entire process. Together we are going to see all the steps that are required in order to create an intense car chase in Blender.
I will give you real examples and exercise files for each step of the process. I will show you how I created my own animation and how you can make your own.
Here are some of main topics that we are going to cover:
How to plan the project in order to turn an idea into reality
How to prepare the files and resources
How to build a realistic city environment
How to create the feeling of speed
How to animate a vehicle
Special visual effects with EmberGen
The settings for rendering with a render farm
Compositing with Blender and Davinci Resolve
How to create immersive sound design
By taking this course you are going to learn the fundamentals of action film-making and how to set up a complex 3D scene. These skills are essential if you want to create realistic renders for advertisement or movies as a professional or as an amateur.
This class is mostly made for intermediate levels with knowledge in animation and 3D. During the course I'm going to use Blender, Davinci Resolve and EmberGen in order to complete the project ; you need to have Blender installed if you want to complete the exercises but it is not mandatory to own Davinci Resolve or EmberGen.
Download links: