2DAnimation101 – Speed Up Your Animation in IClone 8

2022-09-23

Video Tutorials
/
3D Tutorials

854

0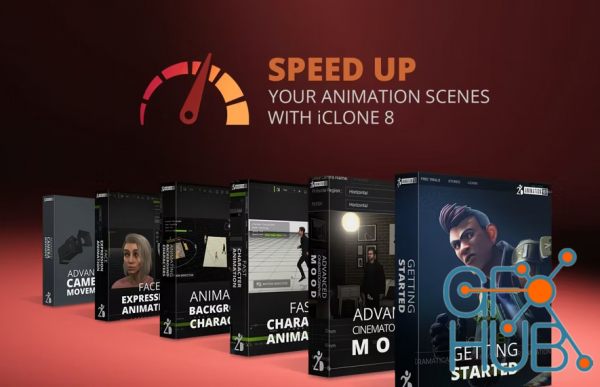 2DAnimation101 – Speed Up Your Animation in IClone 8.
Learn the essentials of the software to get you up and running like a pro in no time, so you can start experimenting with pre-made content you can edit enough to make it your own.
All covered in the 4 Modules.
MODULE 1
Introduction and Getting Started
Learn the basics of the interface, accessing free content easily and fast, keeping your assets organized for easy access and also saving time using shortcuts to work faster.
MODULE 2
Using Pre-Made Content
Learn how you can get Pre-Made content so you build scenes super fast by just throwing stuff into iClone and get things up and running in no time.
MODULE 3
Creating and Editing
Learn how to create and edit the Pre-Made content so you can change it enough to make it your own and create something original.
MODULE 4
Building from Scratch
Learn how you can create original content from scratch that you can add to the pre-made content and make everything even more original and unique.
MODULE 5
Advanced Cinematic Mood
Learn how you can create 1 full scene with cinematic mood in 1 hour instead of 2 months. You will start from scratch, from having nothing on the workspace to the final scene.
Download links: