Udemy – Solidworks Component Patterns For Assemblies

2022-09-8

Video Tutorials
/
3D Tutorials

137

0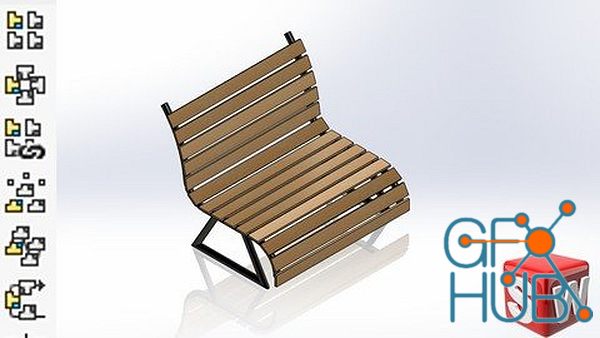 Take your assembly skills to the next level with patterns!
What you'll learn
Linear Component Pattern
Circular Component Pattern
Pattern Driven Component Pattern
Sketch Driven Component Pattern
Curve Driven Component Pattern
Chain Component Pattern
Requirements
Basic SolidWorks Assembly experience
Access to SolidWorks
Description
This course will teach you how to utilize the pattern features found in SolidWorks assemblies. This includes Linear, Circular, Pattern Driven, Sketch Driven, Curve Driven, and Chain Component Patterns. By using these, you can drastically reduce the time you spend in assemblies both while you're making them for the first time, as well as when edits and changes are made in the future. With just a few simple clicks, you could fill an assembly with hundreds of nuts and bolts.We will NOT be covering the mirror component feature, as I feel that is better suited for a course teaching advanced modeling techniques considering some of the things you can do with it.The good news is: you don't need a lot of experience either! If you've at least opened assemblies before and moved a few parts around, you'll be able to handle creating patterns just fine. No component modeling/drawing experience is required for this course. At one point in the course we take a look at a component level feature, but I guide you through that step by step.Once you complete this course and start using what you've learned in your own workplace, you'll quickly realize just how easy it is to impress those around you with just a few easy SolidWorks tricks.
Download links: