Create animated avatars with MASH for Maya

2022-01-13

Video Tutorials
/
3D Tutorials

339

0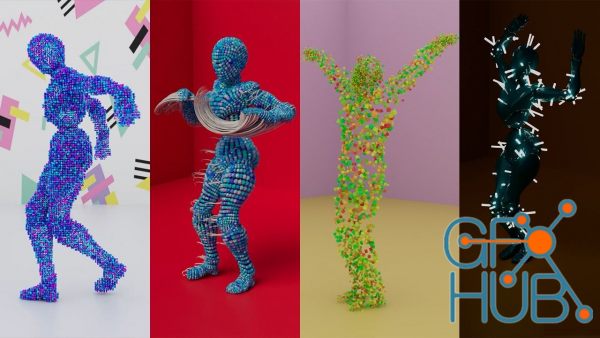 Skillshare - Create animated avatars with MASH for Maya
MASH is a very powerful Motion Graphics and Visual Effects plugin that now ships with Maya. It is a procedural system that allows you to create complex simulations and animations with an easy-to-use interface.
One of the most interesting uses of MASH is how it can be combined with animated meshes. This has been done on multiple occasions in the past few years, most notably in 'Major Lazers – Light it up' music video.
This course aims to break down the process of creating highly stylised dynamic simulations based upon motion capture data. However, we won't be focussing upon any modelling, rigging or dealing with any motion capture data, we will be using pre rigged and animated meshes. This allows us to focus more on the fun stuff (how MASH can be implemented in the workflow).
The only pre-requisite to this course is a basic understanding of navigating Maya. The rest I will teach you from the ground up across 4 different exercises. You will also need an installation of Maya from 2017 onwards.
Download links: