Cinema 4D: Design Animated Boat floating on water Surface

2022-01-11

Video Tutorials
/
3D Tutorials

336

0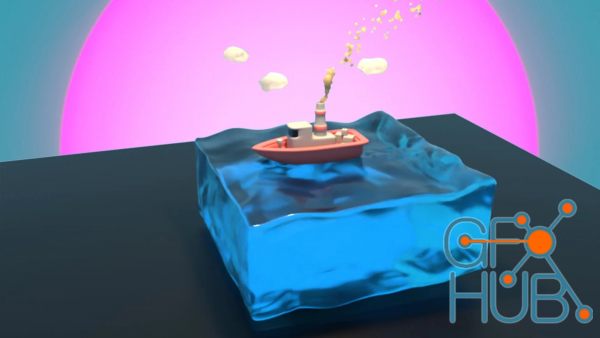 Skillshare - Cinema 4D: Design Animated Boat floating on water Surface
In this course you will learn how to create "Boat floating on Water Surface" . You will learn all tools and techniques necessary to create boat and water surface. Step by Step we will develop our project to create boat and then apply material.
Thanks to cinema 4D we will not need any external plugin to create any effect or particle. We will do all things in cinema 4D.Breifly, Cinema 4D is an extraordinary tool and beginner friendly so if you don't have any previous experience that's ok.
Throughout the sixteen videos of this course we will cover the process of creating boat in cinema 4D in detail.
What do you need to learn this course
A mid-range computer that can render 3D objects at average speed
Any version of Cinema 4D installed and ready to use (Preferably R18-S25)
What skills will you learn after taking this course
3D ModelingAfter taking this course, you will learn how 3d object behave. You will learn how manipulate 3D object like play with its (Vetices,Edges,Faces)
3D LightningYou will play with lighting in Cinema 4D to create perfect render
MaterialsYou will learn how to create PBR material in Cinema 4D
Download links: