Getting Started with Blender : Create your very own Park Scene

2022-01-6

Video Tutorials
/
3D Tutorials

246

0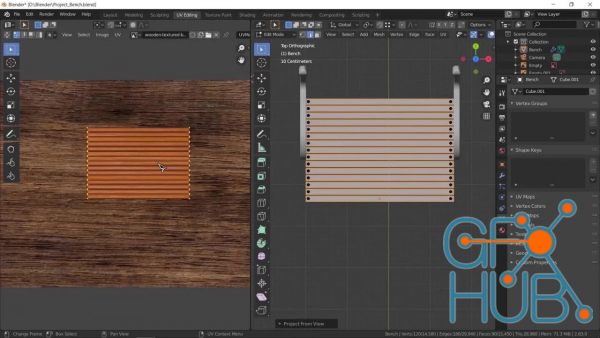 Skillshare - Getting Started with Blender : Create your very own Park Scene
Hey There! Are you ready to start creating your very own 3D Models? From Scratch?
If so, this course is for you!
My name is Dr. Haris Saleem and ill be your instructor.
This Course will teach you everything you need to know to get yourself started on Blender.
In this class you will learn :
- The User Interface of Blender
- Modelling
- Materials and Texturing
- Lighting Setup
- Rendering
In the end you'll end up with a Realistic Looking Park Bench Scene to share with friends.
Various Techniques to get the same result will be taught so you have freedom in how you'd like to approach a situation. The lessons will be concise yet high yield so you dont waste time with unnecessary stuff. Within about 2hrs you'll be confident enough to create your own models in Blender.
Download links: