Vray For SketchUp - Create Realistic Product Visuals - Studio lighting Setup, Product Renders, 3D

2022-01-2

Video Tutorials
/
3D Tutorials

278

0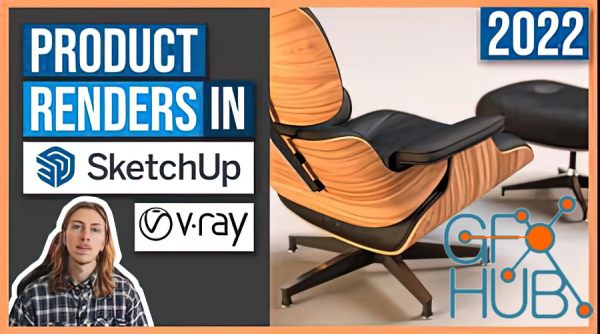 Skillshare -Vray For SketchUp - Create Realistic Product Visuals - Studio lighting Setup, Product Renders, 3D
In this class I will show you how to create your very own product visuals within Vray for Sketchup
I will show you how you can Create product renders within Vray and hopefully increase your understanding of Vray for SketchUp
I will walk you through the steps taken to set up studio lighting in order to get Professional Product Renders
By the end of the lesson you should have a Collection of high quality realistic renders and have a better understanding of the Vray settings and elements.
The class consists of the following;
Creating an infinity wall as a backdrop
Learn about how existing Vray lighting works
Set up a dome light
Apply HDRIs
Create fast renders with Render Interactive
Learn about how we should light products
Create our own studio Lighting using Rectangle Lights
Adjust Vray render settings to create the best shots possible
Please let me know how you got on in the Class and don't forget to leave a review it would really help me out.
Check out my other lessons below!
Download links: