Master 3D Sculpting in Blender – The Ultimate Guide to Digital Sculpting (Part 1-3)

2022-01-11

Video Tutorials
/
3D Tutorials

2 045

4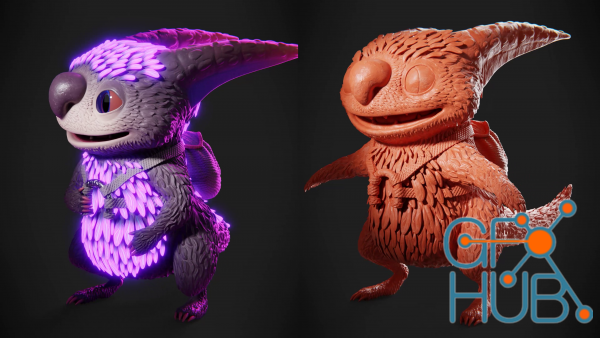 CGBoost – Master 3D Sculpting in Blender – The Ultimate Guide to Digital Sculpting
This course teaches you all important Blender sculpting fundamentals and how to create stunning 3D sculptures from scratch, using only free tools.
PART 1 – SCULPTING FUNDAMENTALS
3 chapters | 33 lessons | ~3:58 hrs running time
Learn all important fundamentals of sculpting in Blender, including the brushes, tools, settings and workflows, and get your hands dirty on easy practical examples.
PART 2 - CUTE CREATURE
4 chapters | 71 lessons | ~11:00 hrs running time
Learn the full sculpting, retopology and coloring process of creating a high quality creature sculpting.
PART 3 - EPIC CREATURE
Currently 1 chapter available | 16 lessons | 2+ hrs running time | Next chapter coming February / March 2022
Learn the full sculpting process of a complex creature, and additional workflows.
Download links: