Udemy – Design engineering – Sheetmetal

2020-08-16

Video Tutorials

411

0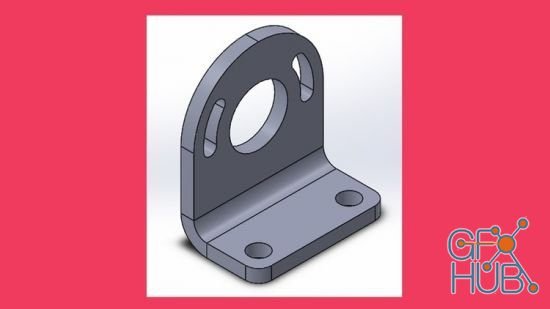 Udemy – Design engineering – Sheetmetal
Sheetmetal design guidelines
What you'll learn
Sheetmetal design
Engineering
Bending
Lasercutting
steelwork
Sheetmetal working
CAD
Engineering
Mechanical engineering
useful for designers in solidworks, catia, inventor, creo, sheetmetal design, autocad
Requirements
Engineering
CAD
Interest in sheetmetal design
Description
Sheet Metal Fabrication is the process of forming parts from a metal sheet by punching, cutting, stamping, and bending.
3D CAD files are converted into machine code, which controls a machine to precisely cut and form the sheets into the final part.
Sheet metal parts are known for their durability, which makes them great for end-use applications (e.g. chassis). Parts used for low volume prototypes, and high volume production runs are most cost-effective due to large initial setup and material costs.
Because parts are formed from a single sheet of metal, designs must maintain a uniform thickness. Be sure to follow the design requirements and tolerances to ensure parts fall closer to design intent and cutting sheets of metal.
Who this course is for:
Engineers
Draughtsmen
CAD designers
Sheetmetal workers
Students
General public
useful for designers in solidworks, catia, inventor, creo, sheetmetal design, autocad
Download links: