Skillshare – Create a Retro Style Sunset Loop in Cinema 4D with Redshift

2020-08-13

Video Tutorials

665

0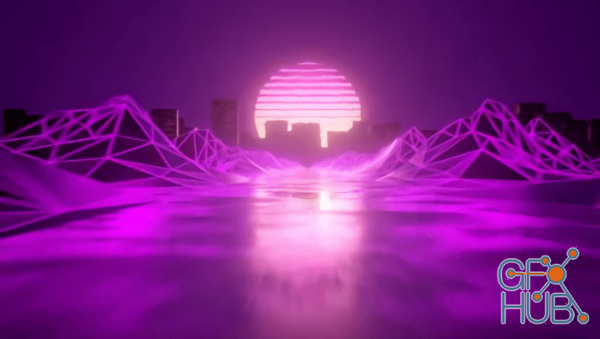 Skillshare – Create a Retro Style Sunset Loop in Cinema 4D with Redshift
Learn to create an 80s retro style seamless loop in Cinema 4D with Redshift. We'll create a looping animation that cruises past low poly mountains over a wet road towards a city skyline. We'll cover C4D's landscapes, cloners, and animation tips as well as creating materials, lights, motion blur, render settings and Redshift Post FX. We'll use Adobe Premiere Pro and Adobe After Effects to put the final touches on our loop.
Follow me, Derek Kirk, AKA Effectatron as we blast some synthwave and go over how to create a perfect loop with style. Whether you are new to C4D or an experienced User you'll be able to follow along and learn some tips and tricks along the way.
The first part of this course is going to be for all Cinema 4D users, it will focus on how to create a customizable seamless loop.
We'll cover creating geometry that's designed for a loop as well as how to achieve that low poly look. We'll also learn the power of cloners as well as some animation tips for the perfect loop.
Beyond that we are going to use Redshift Render Engine to add lights, camera and materials to our scene. We'll also cover some helpful render settings, as well as motion blur and Redshift Post FX.
Lastly, we'll take our work into Adobe After Effects to add some heatwaves and final touches to our rendered animation.
Download links: