Game Art Institute – Character Creation For Games with Adam Skutt (Final)

2020-07-30

Video Tutorials

1 080

0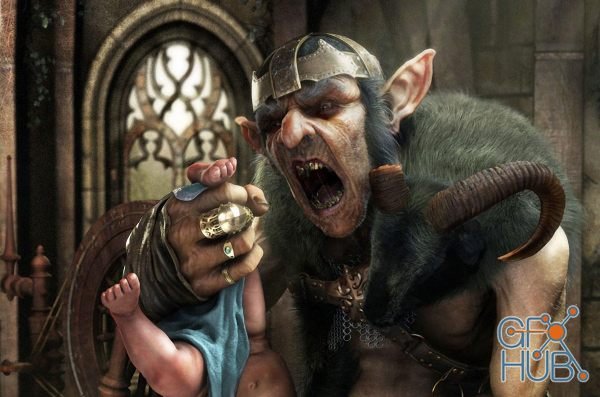 Game Art Institute – Character Creation For Games with Adam Skutt (Final)
In this course you'll learn how to create a 3D model for film or games from Adam Skutt, Senior Character Artist at Epic Games.
This Character Creation for Games course will consist of ten modules of on-demand lessons and demonstrations.
You'll get instant access to all training and have the luxury of moving through the course at your own pace and on your own schedule. You can also download lectures and watch from anywhere without being tethered to the Internet.
In this course, students will learn how to establish proper topology for character and basic character anatomy and proportions. The course will help students focus on facial anatomy hat matters, understand how to import and export for games and teach the proper map setup. Most importantly, the student will learn and understand the workflow and pipeline of a AAA game studio.
Skill Level: Intermediate
Course Format: On Demand
Lecture Type: Recorded video lectures
Assignment: Per module
By the end of the course, you'll:
Understand how to build an initial silhouette from a 2D concept or reference.
Know how to refine a silhouette to form smaller details.
Understand how to render your character in ZBrush, Keyshot and Photoshop.
Have sculpted and brought to life your own heroic male.
Download links: