ArtStation – Terrain Tile Texture and Rock Game Asset Sculpting Tutorial

2020-07-28

Video Tutorials

863

2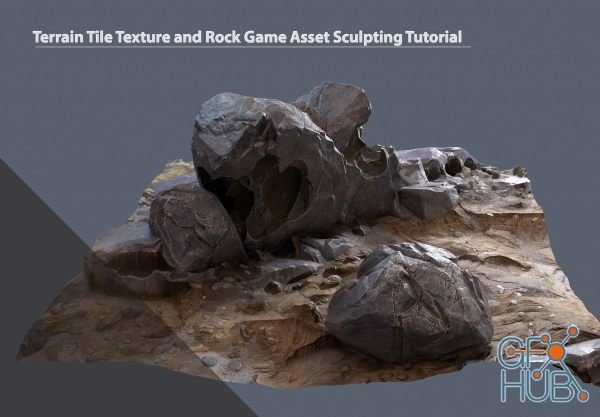 ArtStation – Terrain Tile Texture and Rock Game Asset Sculpting Tutorial
A full run through of creating a tilling terrain texture and rock asset set from scratch using Zbrush and Photoshop/Quixel. Showcasing techniques for sculpting rocks in Zbrush and creating terrain in World Machine. Concluding with showing the workflow of transferring the Zbrush sculpture to a low res game engine friendly mesh for texture tilling and rendering in Marmoset.
Skill Level
Intermediate Level, you should be familiar with the basic menus and workflows with Zbrush, Maya, World Machine, Photoshop, and Marmoset
Contents
- 90 minute walk through covering the entire sculpture from scratch in Zbrush to final low res mesh render in Marmoset.
- 1080 Resolution
- Low res Static rock and plane/sphere meshes
-Zbrush (4R8) file
-World Machine file
-Photoshop hand tiled files of texture maps generated for low res mesh
-Quixel Photoshop files for diffuse, rough, and normal map for rock assets and tilling texture
-Marmoset web file and scene file (Marmoset Toolbag 3)
Download links: