RGGEDU – Fashion And Beauty Photography With High-End Retouching

2018-02-2

Video Tutorials

5 047

5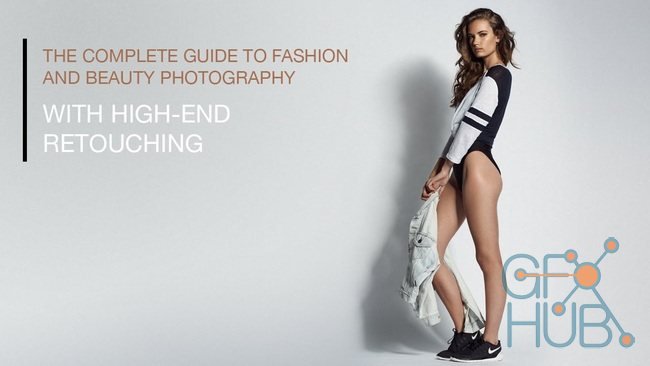 RGGEDU – Fashion And Beauty Photography With High-End Retouching
A Complete Guide to Fashion and Beauty Photos with High-End Retouching will take your fashion, beauty, editorial and portrait professional level photos. In this, of course, we will show you the industry standard of best practices, lighting techniques, creates standards, and important information necessary to launch a successful fashion and
beauty business photography.
http://www.youtube.com/watch?v=AxbEAejx3C0
General Overview
15+ Hours of Content That You Can Instantly Download
92 Total Videos That Cover Pre-production, Gear, 4 Photo Shoots, Interview, RAW Processing, and Full Length Post-Production
60 Videos on Retouching Separated Into a Specific Process or Tool in Photoshop
30 Videos on 4 Different Photo Shoots Including Test Looks, Editorial, Portrait, and Beauty
Interview with Michael Woloszynowicz and Rob Grimm on Getting Started in the Industry
The Most Comprehensive Videos on Fashion Post Processing AVAILABLE ANYWHERE
Free Photoshop Action & Brush Included with Step-by-Step Instruction
The Guide Includes TIFF Working Files from Medium Format and DSLR Camera Bodies For You to Follow Along
50 Minute Audio Podcast Focused Around Business, Pricing, and Marketing
Choosing the Right Gear for Your Budget and Which Lenses to Buy or Rent
Finding and Choosing a Great Studio Space
Full Length Fashion Photography and Model Testing
Model/Fashion Portraiture and Shallow DOF Studio Portraits with ND Filters
Beauty Portraiture Tips
Editorial Photo Shoots
Finding Great Models and Tips to Working With Agencies
Building Your Creative Team and Avoiding Pitfalls
Tips for High Quality Editorials, Getting Your Work Published and Sources of Income
Ad Quality Start-to-Finish Post-Production of 4 Photo Shoots
Includes 10 100+ MB TIFF files from the shoot for you to practice on.
About the Instructor
Michael Woloszynowicz
Beauty Portraiture & High End Retouching
Michael Woloszynowicz is a published, award-winning fashion, beauty and portrait photographer from Toronto. His passions are split equally between photography, retouching and teaching. His unique style is heavily driven by a combination of lighting and post processing techniques that lead to a contrasty, sharp, and detailed look. He straddles a line between reality and surrealism while staying true to the essence of the subject or story he's photographing. When he's not behind the camera or pushing pixels, he works as the lead instructor at Retouching Academy and as a staff writer at FStoppers.
Download links: