Skillshare – Photoshop Beauty Retouching – How to get the Perfect Look

2019-11-30

Tutorials

78

3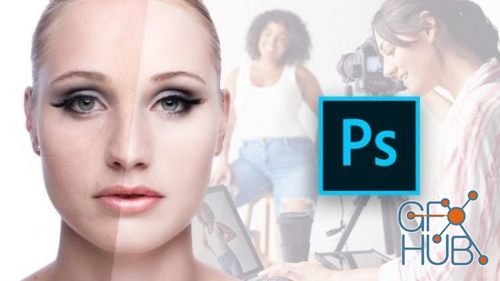 Skillshare – Photoshop Beauty Retouching – How to get the Perfect Look
OVER 6 SUCCESSFUL STUDENTS HAVE ALREADY TAKEN THIS COURSE
NEW FEATURE! All Lessons include step by step in video instructions! Making it even easier for anyone to follow and learn intermediate beauty retouching quickly!
About this course:
Over 6 very happy students
Over 25 Photoshop beauty retouching lessons
No illustrator, plugins or another software is needed - You only need Photoshop
35 of 5 Star Reviews from VERY satisfied students
Full, free lifetime access
All future extra lectures and upgrades are always included for free
Now includes all PSD & raw files, of which you can profit from - instantly!
You will need no prior Photoshop knowledge or any other beauty retouching knowledge, programs - I'll show you how to instantly get into basic & intermediate beauty retouching and be good at it. (literally!) In all Photoshop lessons, I go into full detail showing exactly how you, like me, can use these Photoshop beauty retouching techniques for immediate success.
Based on my retouching knowledge, I let you look over my shoulder as I Photoshop, showing you precisely what I do on an average 5 to 15Min per lecture. Making beauty retouching fun and easy. Anyone can do this, but it does take practice!
Whether you already have worked with Photoshop before or not, you can quickly become a good beauty retoucher, with your new beauty retouching knowledge from +- 40 minutes works a day... Just like me!
I stress that you need no prior Photoshop experience and there's nothing to buy or pay for. You Just need Photoshop!
You'll learn
How to perfect intermediate level of beauty retouching
How to take your beauty retouching skills from basic to intermediate
Learn how to do quick but really good and clean skin retouching
Learn how to use dodge & burn methods for basic beauty retouching
How to refine and be pixel perfect with beauty retouching
How to create a high key look in Photoshop
How to create a beauty glow look in Photoshop
How to retouch or touch-up make and color
How to create unique color grades
How to do final touch-ups, looks & styles
How to use Photoshop in order to retouch your personal beauty work
How to tweak and adjust facial expressions / optimizing the body
How to be applying new skin and understand all advanced beauty tools
... and much, much more!
So, you've read this far! Thank you.
One final very important point.
If you have never worked in Photoshop before, I spend a lot of time in this course showing you how to quickly master beauty retouching, with no prior Photoshop knowledge! Using my extensive knowledge, which I crammed up in over 25 photoshop tutorials!
You can Photoshop / do intermediate beauty retouching on any image by the end of today, right after going through this course - and even be making money with your new Photoshop knowledge immediately! Either as a retoucher or simply just use it on your own work!
Free download links for «Skillshare – Photoshop Beauty Retouching – How to get the Perfect Look»: