Gumroad – Get Faster in Maya Bundle by Wiktor Öhman

2017-08-3

Video Tutorials

1 987

0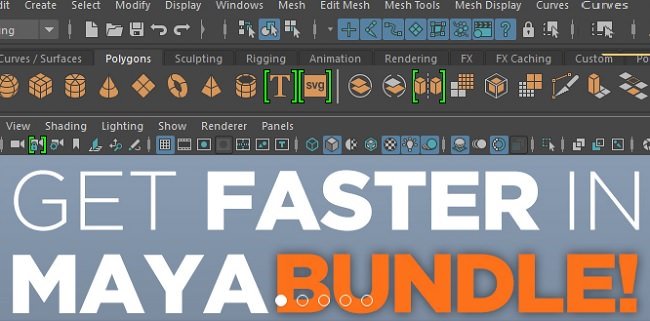 Title:
Get Faster in Maya Bundle by Wiktor Öhman
Producer:
Gumroad
Video format:
MP4, 1920x1080
Duration:
1h 50m
Project Files:
Included
Language:
English
Home Page:
_http://gumroad.com/l/xnnjE
Description:
Get Faster in Maya
In this video I go over tips & tricks, hotkeys, modeling, UV mapping and other advice I wish I'd known much sooner, personally.
Learn tips & tricks that can have a huge impact on your workflow
See a model being taken from blockout to finished, UV mapped Highpoly
Over 1 hour of narrated video.
3D Model Included.
Scripts and hotkeys included
…and more!
This video is aimed mainly towards beginners and intermediate users who want to speed up their workflow in Maya.
Get Faster in Maya Part 2.0
In this follow-up tutorial video of the popular tutorial "Get Faster in Maya" I cover 47 Tips and Tricks in Maya 2017 in about 50 minutes. This fast-paced, information-packed video I cover topics from Settings, Controls, Modeling Workflow, Deformers, Pivot controls and much, much more.
Fully Narrated Video Tutorial
Over 50 minutes of info-packed tutorial video
47 Tips and Tricks
Modeling Tips & Tricks
Hotkey suggestions
Customization tips
Deformers
Learn how to easily and cleanly UV map pipes and cables
Learn how to increase your SubD preview tessellation
How to more easily control your transformations
Download links: