ArtStation – 4740 Ornament Alphas

2022-09-10

Textures
/
Texture collections

1 020

0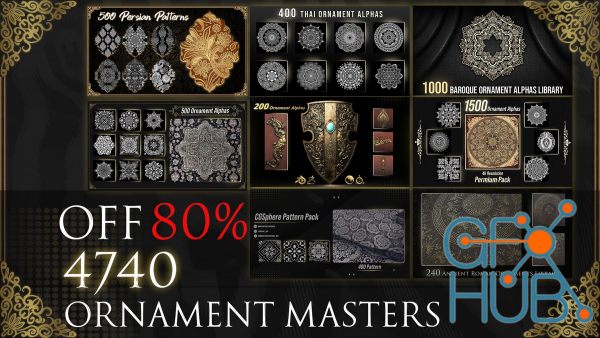 ArtStation – 4740 Ornament Alphas.
This collection is our largest ornament alphas and patterns library. you can buy over 4740 ornament alphas and save 65$. you will have over 4740 options to detail your armor, shield, environment and...
These Alphas can be used for any program that works with alphas and height maps like substance painter, zbrush, blender and ...
Resolution: 4097 * 4097 (High-End Quality)
Format: PNG File, 32 Bit
Compatible: Zbrush, Substance Painter, 3D Coat, Blender, Mudbox, Modo, 3ds Max, Maya...
Download links: