3DTotal Textures Vol. 6 – Clean Textures

2014-06-23

Textures
/
Texture collections

690

0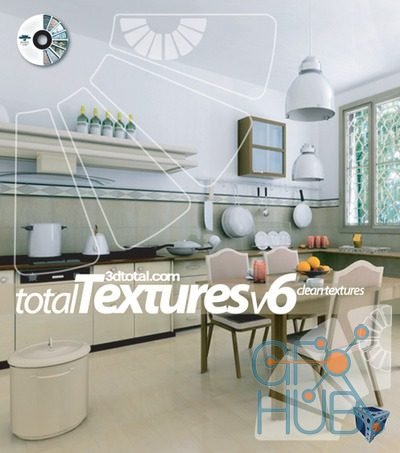 Download 3DTotal Textures Vol. 6 – Clean Textures
Total Textures V06:R2 - "Clean Textures" is a collection of "clean" textures that have little or no "aged/stressed" elements. The collection consists of straight "new" looking textures such as new woods, fabrics, bricks, tiles, wallpapers and stones.
All image maps have been obtained from original photography. Each image is 100% seamless (painted out by hand) and available in two resolutions (approx 1400x1400 and 700x700) with a matching bump maps.
This DVD contains 176 individual materials, comprising of over 1880 individual, hand-crafted texture maps and are all fully tileable. Every texture now has its own unique colour map, bump map, specular and, in some cases, even have a normal map.
Each texture has been tiled four times, then had some repeating patterns painted out, and then been tiled four times again to give huge areas of the tileable texture. We have also included for all of the maps, pre-tiled x4 and x16 versions with many of the repetitions painted out for texturing middle and far distance objects.
Download links: