3DTotal Textures Vol. 16 – Architectural Showroom

2014-06-27

Textures
/
Texture collections

957

0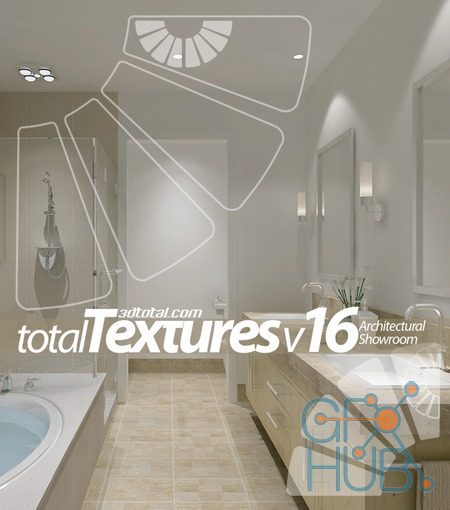 Download 3DTotal Textures Vol. 16 – Architectural Showroom
Total Textures V16 - "Architectural Showroom" is full of great showroom textures, perfect for really finishing those architectural renders to the highest standards with as little effort as possible.
This DVD contains 134 texture maps comprising of over 545 individual, hand-crafted texture maps which are all fully tileable. Each texture has been hand crafted from 100% original photography, made seamless where required, and each has their own unique bump and specular maps. Each texture is also totally flexible and can be used in many projects - architectural or otherwise.
Please note that as of 2nd November 2016, the Total Texture packs are only available as Downloads and not as physical DVDs.
Product details
Texture format : jpeg, tiff,
Average texture resolution : 1600 x 1600
Interface : HTML interface providing easy browsing and map selection
Software : Compatible with all 3D software packages
Browser : Compatible with all browsers
Computer : PC and Mac compatible
Format : Digital Download
Download links: