Video Copilot – BackLight: 8K Environments & Light Maps

2014-12-18

Textures
/
Texture collections

2 823

2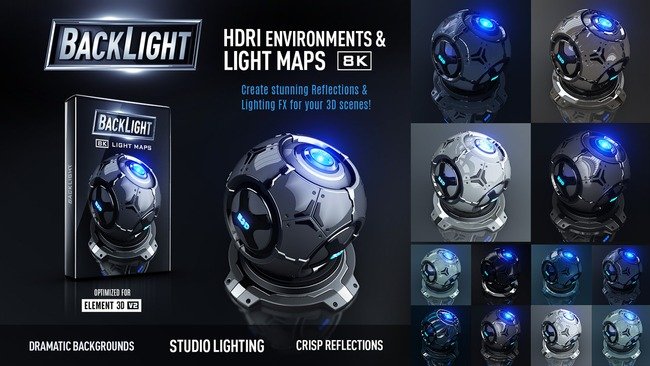 Video Copilot – BackLight: 8K Environments & Light Maps
A huge collection of BackLight: 8K Environments & Light Maps HDRI images from Video Copilot, with which you can create stunning lighting and realistic reflections in your 3D renderings! What makes BackLight a truly unique collection is the added photographic light sources for creating accurate reflections and light arrays.
Includes:
- 50 HDRI Spherical Environment Maps
- 35 HDRI Photographic Light Maps & 15 Multi-Arrays
- 8K, 4K & 2K Environments, JPG & HDR formats
You can use both normal backgrounds and textures.
Home Page: _http://www.videocopilot.net/blog/2014/11/introducing-backlight-8k-environments-light-maps/
Download links: