CGTextures – Complete Collection from Textures.com

2017-08-3

Textures
/
Texture collections

5 746

2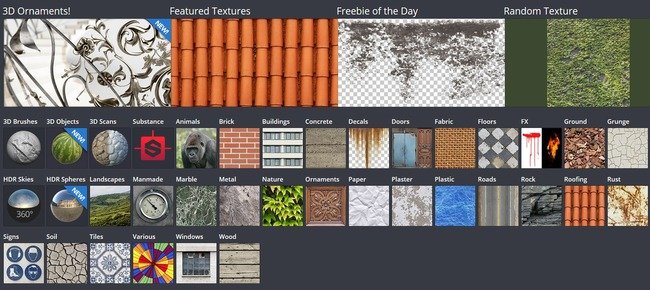 An incredible collection of high-resolution textures from the site Textures.com (CGTextures) - more than 21,000 files!
Textures.com is a website that offers digital photos of all kinds of materials. There are images of fabric, wood, metal, brick, plastic and many other materials. These images are called textures and can be used for graphic design, visual effects, computer games and any other situation where you need a good drawing or background image.
CGTextures aims to become the best site in the world of textures. According to the owner of the site, being a 3D-artist himself, he knows how difficult it is to create textures without good photographic materials. The creation of textures should be associated with creativity, and not with the waste of time in searching for images on the Internet. By delivering quality textures in an organized manner, the author hopes that your daily work will be easier and more enjoyable.
Format of textures: JPG, average resolution ~ 3000x2000 px.
List of thematic folders in the archive:
Brick
Buildings
Concrete
Decals
Fabric
filelist.txt
Food
Ground
Grunge
Landscapes
Manmade
Marble
Metal
Nature
Ornaments
Plaster
Plastic
Rust
Signs
Skies
Skies Partial
Soil
Splatter
Tiles
Water
Windows
Wood
Wrinkles
X-Rays
Home Page: _https://www.textures.com/
Download the updated collection here - CGTextures Mega Bundle 2018!
Download links: