Gumroad – Surface collection 1 by Clément.F

2017-12-16

Textures
/
Texture collections

3 236

0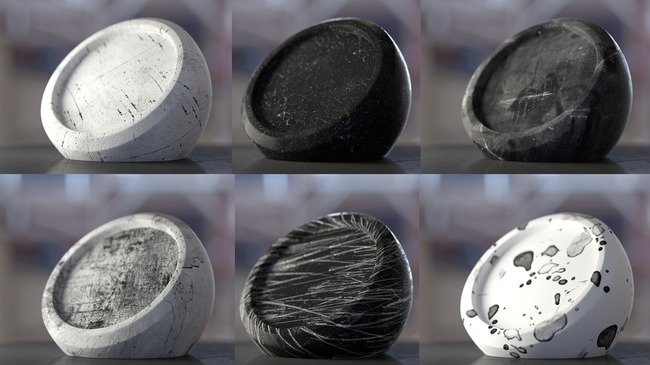 Gumroad – Surface collection 1 by Clément.F
80 textures of surfaces imperfections.
Everything is in +3K .Tif
Everything is Tilable
including the processed base shot (wich is not tilable, great for mari), the tiled one, 8 bit and 16 bit images and a preview file.
for some there is only the 8bit one / tilable one.
It can be used for Micro / bump maps, roughness or color.
------------------------
Dust / Fat
Scratches
Liquid / stains
Cracks
Brushed / Grunge
Rust
Dirt
Fingerprints
Alphas - preview of a future pack
------------------------
More Info: _https://gumroad.com/l/AkHUN
Free download links for «Gumroad – Surface collection 1 by Clément.F»:


http://nitroflare.com/view/382386719B839EC/Gumroad_-_Surface_collection_1.part6.rar
http://nitroflare.com/view/BACF9B725DF339A/Gumroad_-_Surface_collection_1.part5.rar
http://nitroflare.com/view/4B669A6C166FFC6/Gumroad_-_Surface_collection_1.part4.rar
http://nitroflare.com/view/8695209E95062E4/Gumroad_-_Surface_collection_1.part3.rar
http://nitroflare.com/view/588671C6CF0427E/Gumroad_-_Surface_collection_1.part2.rar
http://nitroflare.com/view/A6010CB44CD4E72/Gumroad_-_Surface_collection_1.part1.rar